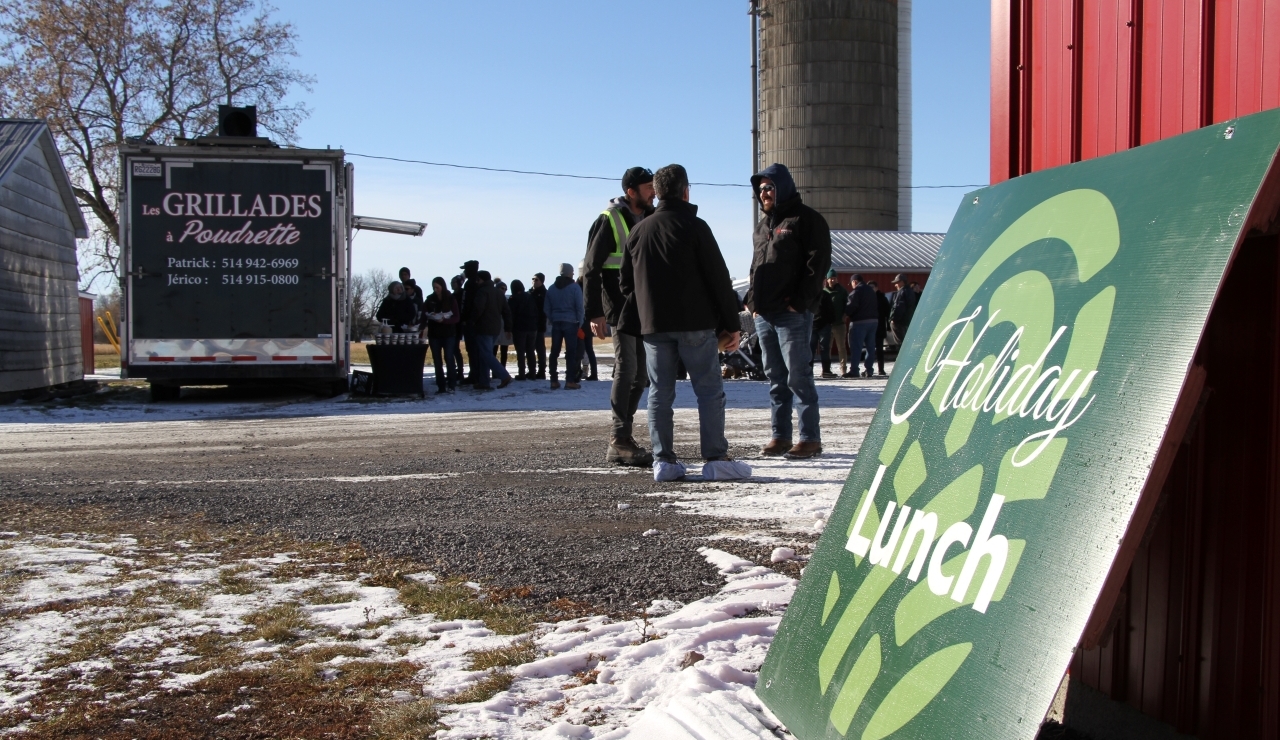 After the great success in 2021, the new formula of "Holiday Dinners" at the farm was back this year! Four members of the cooperative spread across the territory opened their doors to over 330 agricultural producers and employees during these festive gatherings.
Those who used to gather at their local hardware store for a festive lunch came to the farm of a member of their region to enjoy a delicious meal served on site by the famous street food truck "Les Grillades à Poudrette". On the menu, hamburgers and festive poutines, not to mention the tasty grilled meats. Warm Caribou was also served on the spot and embalmed the site. In addition, a small chocolate gift was waiting for each participant. Young, old, men, women, agricultural producers, employees... all the people gathered have one thing in common: they have the cooperative tattooed on their hearts," said Sylvain Boyer, Uniag Cooperative's new General Manager. These gatherings are precious moments that allow us to take a moment to share with each other and appreciate what a great community we are!"
On Friday, December 9, the cooperator and administrator Jean Bissonnette received the guests at his home, at the Val-Bisson Farm, located in Saint-Polycarpe. On Monday, December 12, the street food truck moved to Napierville, close to a greenhouse at the Delfland Farm of Gabriel Van Winden, also an administrator. On Tuesday, December 13, it was the Ashley Cameron Farm in Ormstown that received the guests. Finally, the 2022 edition of the Holiday Dinners concluded in Saint-Albert in the heated garage of Hermenie Farm, owned by the Latour family.