The Canadian dream with the Lankhuizen Farms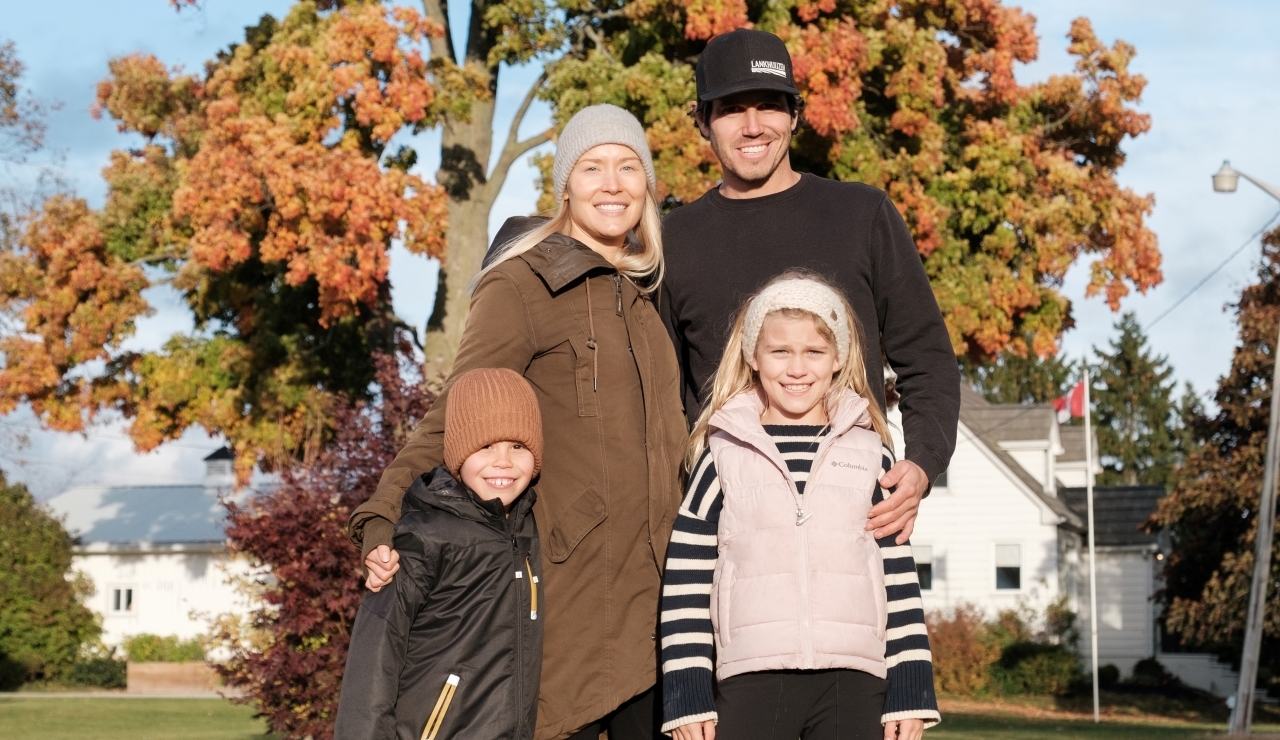 Both born in the Netherlands, the Lankhuijzens—Andre and his wife Annemiek—were not able to take over the family farm as Andre's older brother had already done so. But they remained committed to their goal of farming for themselves in the future.
Andre started with a Dutch seed company that had a subsidiary in Tanzania, East Africa. They settled on a large farm on Maasai land, in the middle of the African savannah, surrounded by wildlife, where elephants, lions and buffalos would often roam through the farm. As their children reached school age, they relocated to Rwanda and later Burundi, where Andre worked as an agronomist for a large brewery. In 1994, after 18 years in Africa, Andre and Annemiek decided to settle somewhere permanently for the good of their children. They looked at Australia and Alberta before deciding on Ontario.
"It took a lot of courage for my parents to come here in their forties, with three children," says Anselm, Annemiek and Andre's son. Anselm also worked in Africa, spending three years as a farm manager on a conventional and organically certified Kenyan vegetable farm. Before that, he studied agricultural sciences at the University of Guelph and in 2011, at the age of 26, he returned to Canada to focus on his life's goal—growing the family farm.
The light soils around Port Burwell on the north shore of Lake Erie have long been associated with growing tobacco, but the Lankhuijzens have chosen to focus on a different crop—potatoes, namely processing them to make potato chips. These are planted in a three-year rotation with corn and soybeans. Radish, mustard and rye are used as cover crops and support crops that enhance soil structure, stimulate the main crops by providing green manure, controlling pests via bio fumigation and providing habitat for beneficial insects. The farm has its share of challenges, but the one that immediately comes to Anselm's mind is irrigation. "We didn't need to irrigate much in 2021, but this year, I'm on my sixth watering. To reduce evapotranspiration, we irrigate at night, based on readings from tensiometers in the soil. Having to irrigate makes for a few long weeks!"
To stabilize its income, Lankhuijzen Farms also produced broiler chickens from 1996 until 2012, when it sold off its poultry quota to focus on potatoes, as Andre preferred crop farming over livestock. The farm's broiler barn has been converted into a potato seed warehouse and machinery storage. Last summer, a building was added to house a new potato wash line for washing, sizing and grading potatoes. Two temporary holding bins were added so that potatoes can either be loaded directly into a waiting transport truck or kept in the holding bins until trucks arrive. Lankhuijzen Farms typically stores half of its crop on the farm for winter delivery. The rest is harvested, washed and sent directly to the processors in the summer and fall.
Succession
The succession process was no walk in the park! "We had difficult, sometimes not-so-pleasant conversations," says Anselm. There were countless issues threatening to derail the process: the parents wanted to ensure sufficient funds for a good retirement, Anselm wanted free rein to buy new land, and both parties had differing views on methods of production and where to take the farm. It was important that everyone—parents, successors and non-farming siblings—be treated honestly and fairly. Despite the challenges, Anselm says he is proud to be finalizing the succession with all parties happy and satisfied, thanks in part to the help of an accountant with experience in farm enterprise succession.
The last steps consist of transferring the farm's accounting responsibilities from Andre to Anita and Anselm. Anselm and Anita have known each other since high school. Anita herself is no stranger to the challenges of agriculture nor the farming lifestyle—she grew up on a farm as well, with Dutch parents no less!
Photo by Christophe Champion