Sollio Agriculture receives $1 million grant to support the digitization of the agricultural network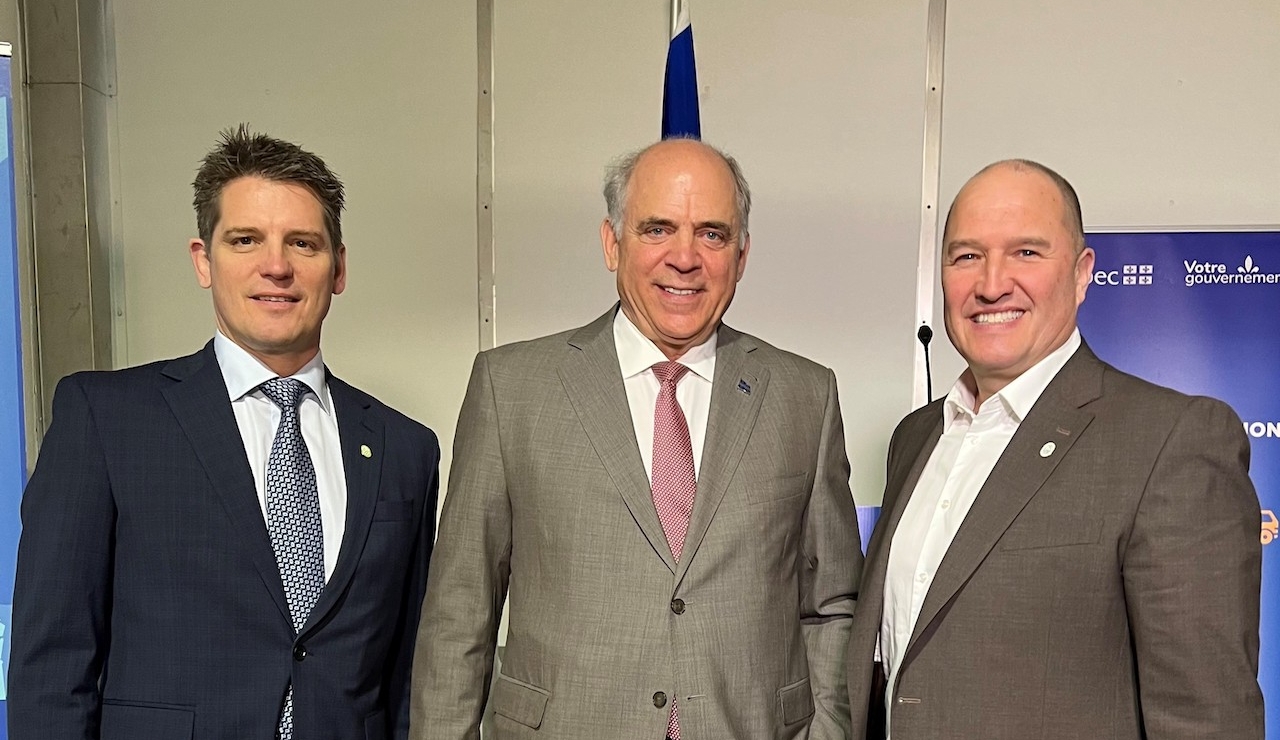 Sollio Agriculture, the Agri-business Division of Sollio Cooperative Group, is pleased to announce that it has received funding from Québec government to launch a campaign to raise awareness and support farm businesses in their digital transformation.
The OTN grant—which stands for Offensive de transformation numérique (digital transformation offensive)—in the amount of $1 million will be used to support farm businesses in their efforts to digitize and adopt the tools provided by the digital platform AgConnexion. These tools are designed to make it easier for farmers to make decisions, manage their day-to-day operations, and improve their profitability.
Sollio Agriculture has reached its goal of connecting more than 20,000 farms to AgConnexion, a first in Québec's agricultural industry. The support and awareness campaign, which it will roll out with its partners, will run until 2024.
The awareness-raising component of the campaign will involve the widespread dissemination of existing digital capabilities and the economic and environmental benefits of their use for farms. As a first step, a diagnosis will be carried out with farmers to assess their needs and develop an action plan based on the different farm profiles and their current and potential technological capacity. The support component will involve Sollio Agriculture's advisors and those of its partners, i.e., its cooperative and retail networks, to personalize support to farmers by progressively training them in the use of the tools available. The goal is to reach a total of 430 farm businesses over a two-year period.
The support, diagnosis, and technological assistance will be available to farmers free of charge, thanks to the support of the Québec government.
"The digital transformation goes hand in hand with the greening of agriculture," said Casper Kaastra, Chief Executive Officer at Sollio Agriculture. "The technological tools that enable farms to produce more accurately, profitably, and sustainably are already available. The challenge now is to transfer knowledge, diagnose each farmer's needs, and support the adoption of technological solutions that are adapted to each farm. That's why we've developed AgConnexion, which supports farmers in their transactions, operations, analyses, and decision making so that they can optimize their yields while conserving resources."
Saad Chafki, Vice-President, Digital and Information Technology at Sollio Agriculture, added: "We've exceeded our ambitious goal of 20,000 connected farms, but it's important for us to keep going and launch this campaign to increase accessibility and adoption among farm businesses. Currently, only a minority of farms are fully and consistently using digital tools, which could limit the benefits of the digital shift not only on farm profitability but also on environmental gains. To realize the full potential of technological tools, we need to tailor our approach to different farms and levels of adoption."
Photo from the Ministère de l'Économie, de l'Innovation et de l'Énergie. From left to right : Casper Kaastra, Chief Executive Officer at Sollio Agriculture, Pierre Fitzgibbon, Minister of Economy, Innovation and Energy, and Pascal Houle, Chief Executive Officer at Sollio Groupe Coopératif