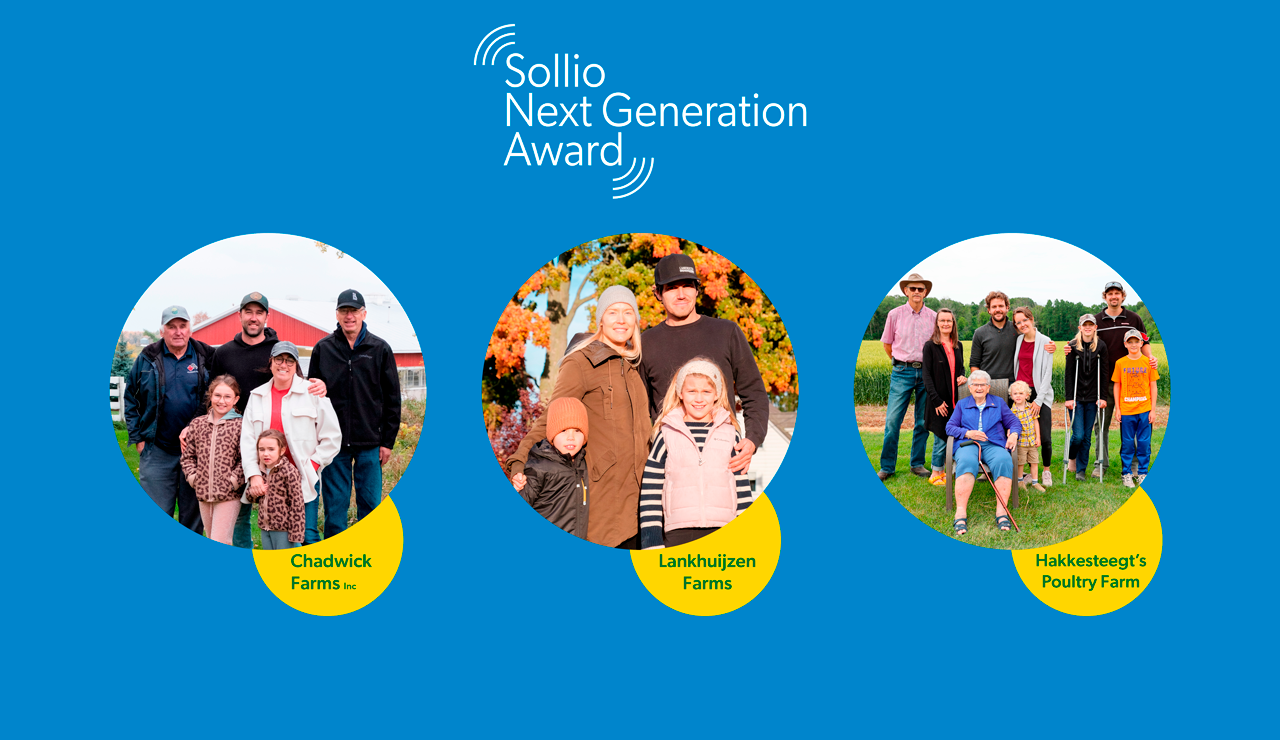 For over 20 years, Sollio Cooperative Group has been proudly celebrating local farm families who have successfully handed over their farms or started an agriculture business, while also ensuring the sustainability and equity of all stakeholders. These highly moving stories deserve to be shared, since they open the door to a world full of rich and generous connections.
Young farmers are a priority for Sollio Cooperative Group, which is why the cooperative created the Sollio New Generation Award over 20 years ago. The contest showcases the inspiring stories of families who have succeeded in transferring or starting a farm business.
For the first time, Sollio Agriculture, a division of Sollio Cooperative Group, and Agromart Group retailers in Eastern Canada, are presenting clients for this year's awards. For the 2022–2023 edition, the jury has selected three Ontario farm families as finalists.
Finalists
Three farm businesses in Ontario stood out from the rest.
Chadwick Farms Inc.
Deseronto
Lankhuijzen Farms Ltd.
Port Burwell
Hakkesteegt's Poultry Farm Ltd.
Brighton
We would also like to highlight a farm that finished as a semi-finalist:
Russett Farms
Stirling

Read about the finalists' inspiring stories in the January-February 2023 issue of Le Coopérateur.
The winner in each category of the Sollio New Generation Award will be announced at a gala, which will be held during Sollio Cooperative Group's annual general meeting on February 23, 2023, in Québec City.
Photos : Christophe Champion and Étienne Gosselin