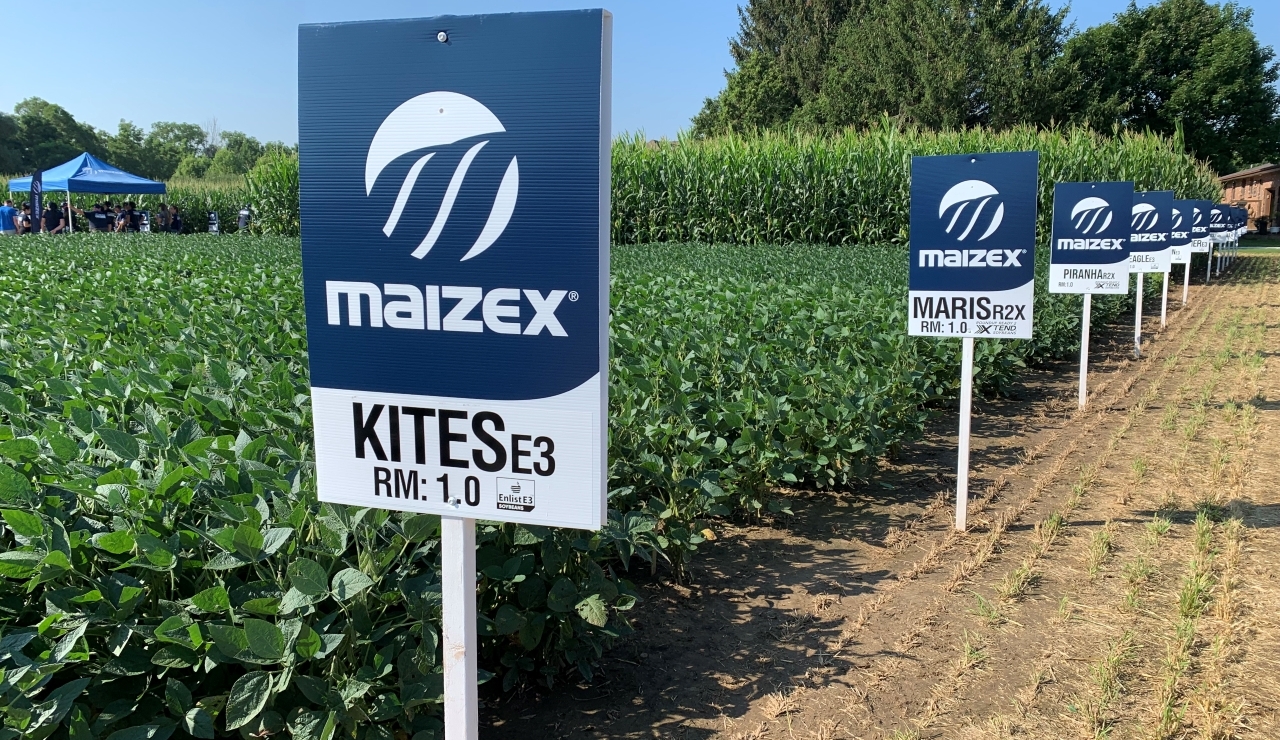 In mid-August, agri-advisors from across Québec embarked on a training trip to southern Ontario, where they visited Sollio's seed producer, Maizex Seeds.
On arrival, the agri-advisors were greeted by the sight of lush, premium cornfields. They then delved deeper into the corn seed production process, enhanced their knowledge of the company's expertise and product offering and, most importantly, were introduced to the new brand image combining Elite and Maizex.
---

Maizex Seeds launched its new brand image across Canada on August 16. Roughly 250 dealers, agri-advisors and sales representatives from across the country were there to celebrate the event.
Previously, the company had maintained two different seed brands—Maizex for corn and Elite for soybeans—to ensure a smooth and efficient transition.
Starting in 2024, the aim is to develop the company's image under a single national seed brand: Maizex Seeds. "This change allows our team, our Québec cooperatives and our dealers in the rest of Canada to focus their efforts under a single banner," says Blake Ashton, General Manager of Maizex Seeds. "It also allows our customers across Canada to see our best-in-class product performance in corn and soybeans through the lens of the Maizex Seeds brand."
You may also have noticed the new signs marking plots in the Maizex fields. The old Maizex royal blue has been replaced by a darker, richer navy blue. "It symbolizes the strength of our product and that of our team, today and tomorrow," says Stephen Denys, Director of Market and Product Development at Maizex Seeds.
Success upon success
There was plenty to celebrate: the brand launch coincided with the company's 38th anniversary as well as the 5th anniversary of Sollio's acquisition of Maizex in 2018.
---

"New brand image for Maizex Seeds" is part of the special report "Maizex Seeds, Sollio's seed producer" published in the Coopérateur in october 2023.
To read all the special report :

Picture taken by Stéphanie McDuff