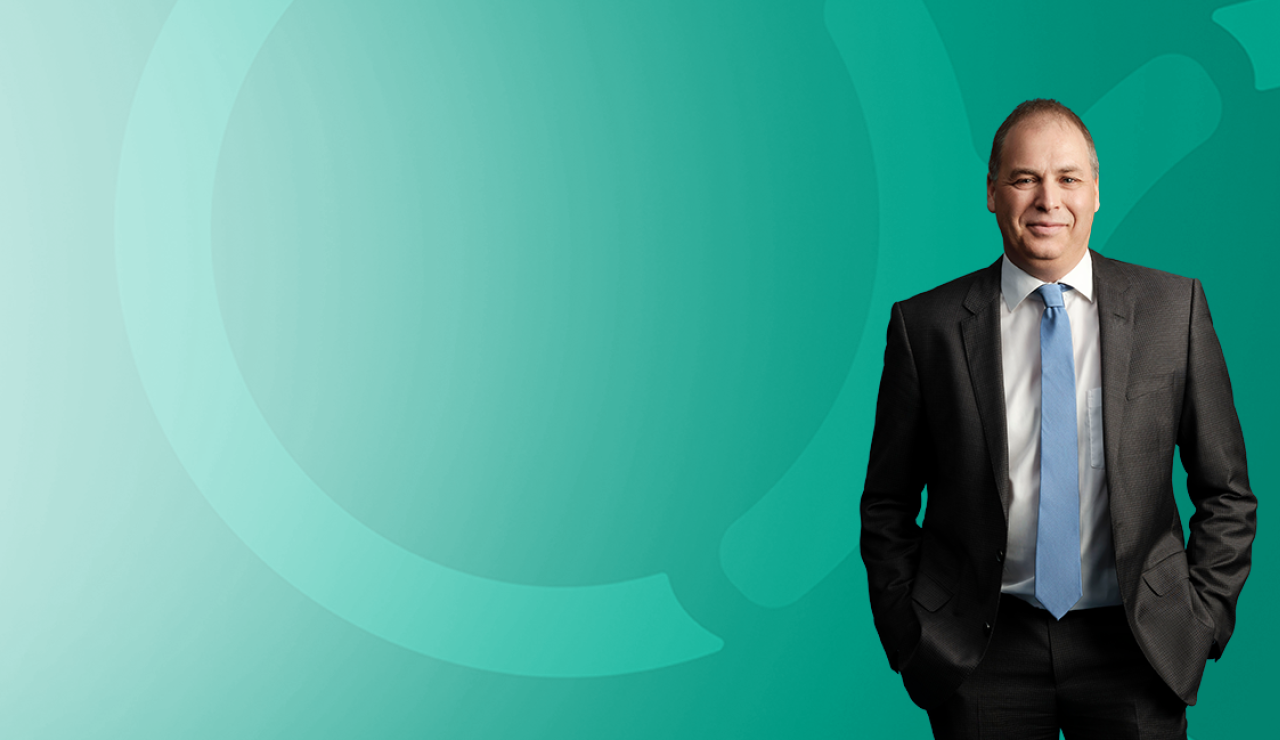 With harvest season in full swing and in between Sollio Cooperative Group's activities, I'd like to talk to you about the next generation of agricultural producers. The generation who will carry forward our agricultural and cooperative businesses.
To ensure support to the next generation of agricultural producers and encourage its development, Sollio Cooperative Group, in collaboration with cooperatives from its network, the Desjardins Group and the Fédération de la relève agricole du Québec, created the Fonds coopératif d'aide à la relève Agricole (FCARA) fifteen years ago. It is with a great sense of pride that we launched the 15th edition of the FCARA during our semi-annual meeting, held last August 24, 2022, in Québec City.
Making a living from agriculture requires a strong dose of courage and determination. It also involves its fair share of challenges, including financing, the costs of production, investments in new technologies, efficient production methods, and so on… It is precisely with this in mind that the FCARA was created: to help aspiring producers meet those challenges.
A 15th group of about fifty men and women producers will proudly embark on this three-year journey to their future. As many as 150 young people from the next generation will be actively involved. Since the FCARA launched in 2008, over 800 young people have benefited from it with an overall $8 million in financial support.
On the field, the program is administered by participating cooperatives member of Sollio Cooperative Group. This allows young producers from our network to take advantage of financial support, professional support in the psychology field, law and administration, the possibility to develop their skills according to their interests as well as the opportunity to take part in associative activities.
I want to emphasize that the FCARA not only helps our next generation of farm producers, but also contributes to our cooperatives' eventual boards of directors and maintains a strong cooperative spirit. These are critical elements to ensure the continuity of our businesses.
On the strength of this success, we have once again joined forces with our recognized partners this past August to launch one more tool to further encourage the realization of our young agricultural producers or the takeover of their farms, and that tool is the Springboard for Agricultural Youth. It is training and networking program conducted over a little more than one year, that will financially support and provide young agricultural entrepreneurs, aged 40 and under, with tools to help develop their farming project or farm takeover.
Not only do this limited time program offers guidance and targeted training, but it will also allow 20 young agricultural entrepreneurs to benefit from a $15,000 grant, backed by the FCARA and financed by the Desjardins Group, once they have completed the program.
Our Environment is Everyone's World
Lastly, I would like to talk to you about the new iteration of Sollio Cooperative Group's environmental policy, which we introduced on Earth Day, April 22nd. You and I both know that the Intergovernmental Panel on Climate Change (IPCC) is official: global warming is the result of human activity and we are heading to a tipping point; the panel's most recent report simply confirms it with greater certainty. Young people from all over the planet are shouting loud and clear about the urgency of taking care of our world. We need to act.
Our commitment to protecting the environment has been long standing. It was back in 1994 that we implemented our first environmental policy, which has been updated regularly throughout the years. Just as today's new version, it was intended to contribute to the continued existence of our agriculture, our businesses and our cooperative model.
This policy ensures that our activities are compatible with current environmental concerns as well as with those of our stakeholders, such as our suppliers, partners and retailers.
This policy also connects with Sollio Cooperative Group's other commitments within the framework of its approach to corporate responsibility. Let me remind you that in December 2019 we aligned our strategy on 6 of the 17 sustainable development objectives proclaimed by the United Nations, particularly those aimed at promoting a more environmentally respectful agriculture and fighting climate change. Clearly, with this policy, we are committed to reducing the environmental footprint of every one of our operations, all over the country.
We can truly be proud that our cooperative is a benevolent and responsible organization that is interested in providing a sustainable future to the generations to follow.