Chronicles
/
Food for thought
Cooperation as an Antidote to Anxiety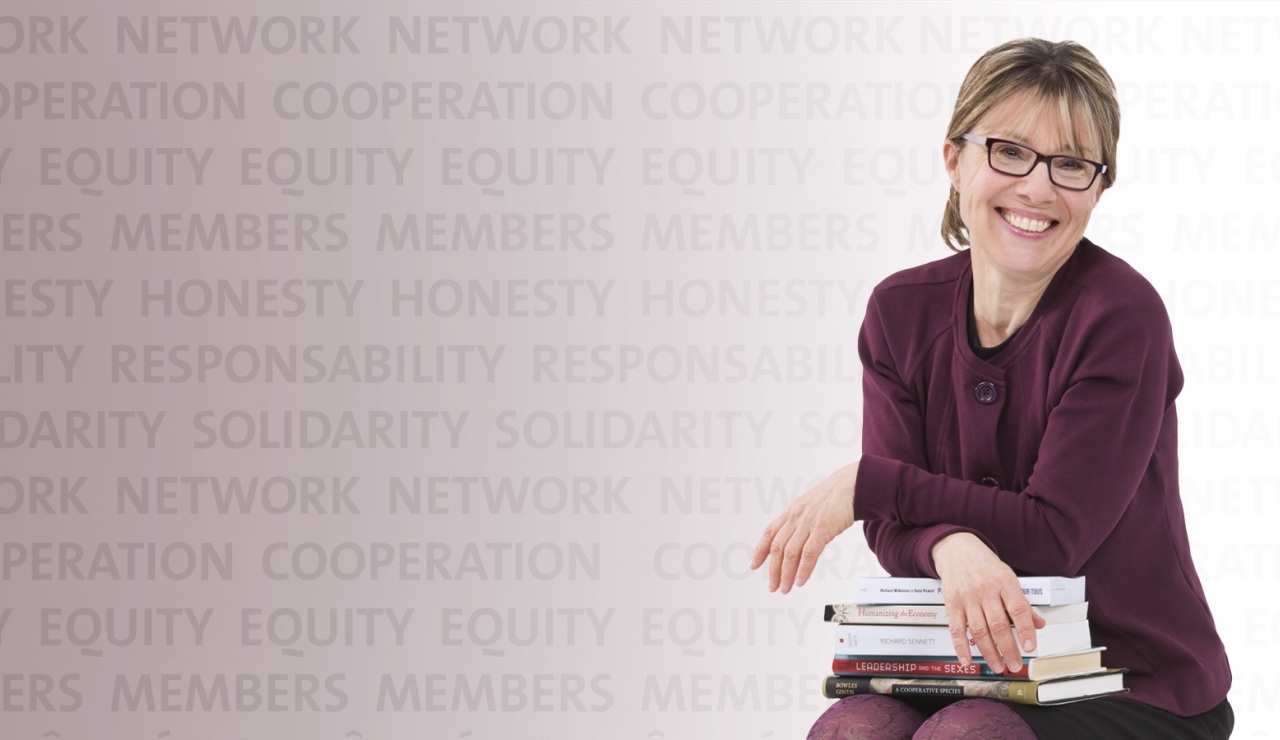 Last November, the Union étudiante du Québec (UEQ) presented the results of a survey conducted with university students. It showed that 58% of students suffered from distress, 19% presented symptoms of depression that required professional help and that 9% had seriously considered suicide. These findings were very alarming.
Philippe LeBel, president of this association, points a finger at the very intense competition that is currently ruling the university campus: "Competition between the students created performance anxiety, which means that people begin to experience psychological distress and, from there on, a vicious cycle begins and it all goes downhill from there."
From one coast to another, and in the span of a few weeks, a similar article was published by an English journalist, John Morgan, relating the same type of behaviours in the United Kingdom. Identical findings. The relentless competition, to which students are exposed, as in the pursuit of bursaries or the race to be published in the best scientific journals, undermines their health: more than half of all British university students acknowledged feeling depressed, anxious or had other mental health issues.
Morgan asked: "Is cooperation the antidote to competitive anxiety in higher education?" He believes that it is. That's why, when seeking a model to build on, he turned to Université de Mondragón. Yes! The huge cooperative group from the Spanish Basque country, the same Mondragón where leaders of the Sollio Groupe Coopératif network visited in 2014.
Allow me to remind you that the Mondragón complex has its own university. It is a cooperative university that, naturally, belongs to its member-users and is managed democratically. It has locations in nine campuses and each and every year welcomes thousands of students to its various programs, from engineering to gastronomy, and from business administration to basic management.
Morgan believes that this is a promising model. It is viable – has a proven track record – and holds the promise of a thriving university life where democracy and inclusion take into consideration the true needs of its users.
In fact, we can all agree that it is far more pleasant to evolve in an environment replete with cooperation than in one where there is an endless battle with fellow students.
This is not the first time cooperation has been associated with psychological wellbeing. As early as 2002, at the Emory University in Atlanta, magnetic resonance imagery techniques were used to determine which parts of the volunteers' brains were stimulated during both competitive and cooperative actions. Results showed that there was significantly greater cerebral activity in the brains of participants when involved in cooperative enterprises and the root of enjoyment at its most primal state, the striatum, experienced stimulation!
Professor Spencer Kagan, a recognised expert in the field of cooperative learning, is of the same opinion. Kagan has, for a very long time, been a strong advocate of in-class cooperation and dialogue, because, he explains, it helps calm the amygdala and, in turn, reduces the production of stress hormones. Let's not forget the words of sociologist Robert Putnam, who, in his best-selling book Bowling Alone, stated that committing to an association reduced by half the risk of dying the next year!
More recently, several testimonials from members of the French CUMA also confirmed the psychological benefits of proximity cooperation. CUMA is now a useful tool used by France's agricultural producers.
Are we really surprised by the amazing power of cooperative life? There's no magic involved. The UEQ study reminds us that the best predictor of depression is solitude… In cooperation, no one is ever alone. So the answer is yes, cooperation can be an antidote for anxiety.