The Light at the End of the Tunnel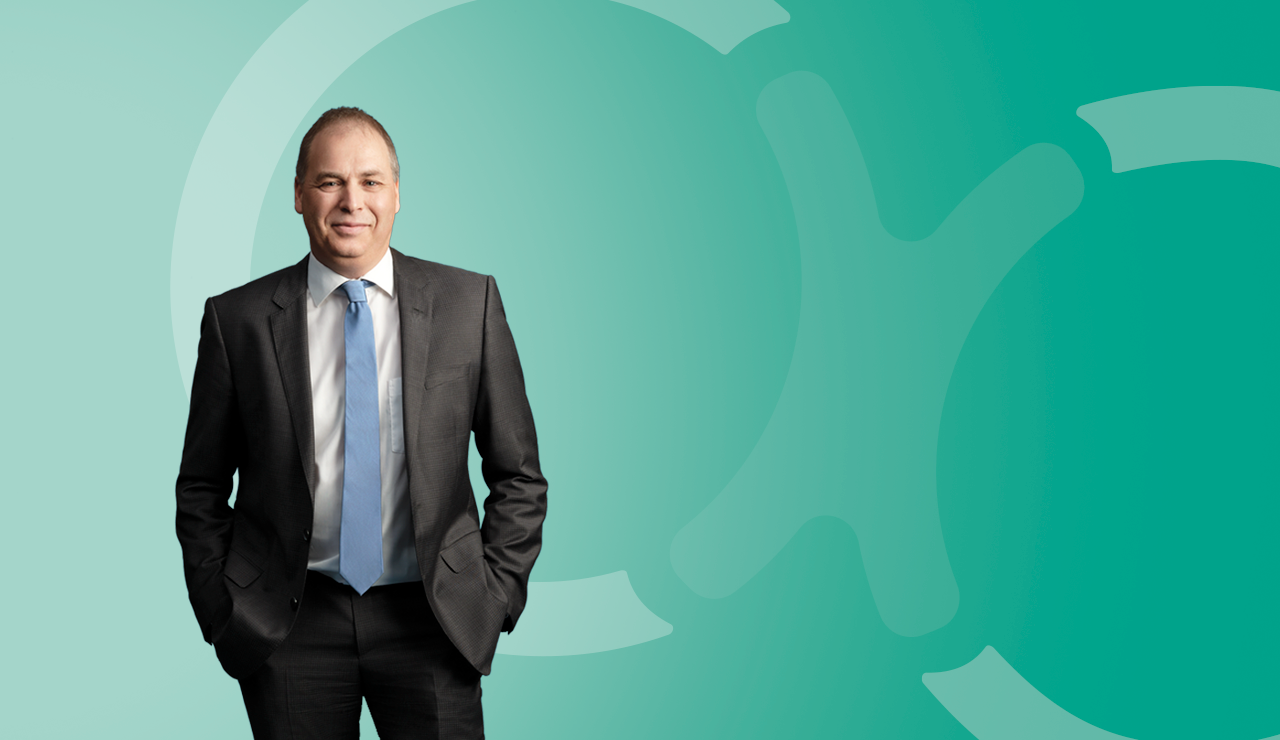 As we begin the year, I really want us all to turn the page on 2020 and look to the future. I am an optimist by nature so: Happy New Year everyone!
Obviously, we can't simply ignore the pandemic, and at the time of writing this editorial, it is now in its second wave and generating both operational and human consequences. Now that the vaccine is at our doorstep, and we know that we can depend on our strong and resilient business model, we can allow ourselves to move forward. So let's move on.
Fittingly, our projects are going well and some significant milestones have been reached. I'm thinking about, among other things, our new 2020-2025 strategic plan and our partnerships with Vivaco and Avantis cooperatives, as well as Sollio & Grains Québec. There are also other partnerships to be concluded and each one is suited to your needs and regional reality. Every action taken is with the intent of serving you better and contributing to the prosperity of your businesses, your families and your communities.
The From us to you campaign is an example of our network's commitment to communities. It is in our cooperative nature to support, in the harshest of times, those who need it most.
Our agriculture is doing relatively well. All thanks to you, and that's why I'm confident in the future. Our sector has a promising future, which, let me remind you, is society's cornerstone and critical to us all. Our governments announced some tangible measures in favour of local agriculture, food autonomy and sustainable development.
Furthermore, it is reassuring to see that even if they are making food autonomy a priority, governments know about the farming community's day-to-day reality, whose business model is founded, notably, on exports. They provide a healthy input for our rural agricultural entrepreneurs when consolidating their activities, which mean they generate substantial economic impacts for local communities. What we need to realise is that they are also opportunities to diversify, to innovate, to rebuild, to start anew.
Our global activities within our three divisions (Sollio Agriculture, Olymel and BMR Group) are experiencing overall growth and are working toward creating synergism so you can reap the maximum of benefits.
Not only will be facing economic challenges, but there will be environmental and social challenges as well. Our network is inclusive, responsible and open to the world. We listen to the next generation, our next generation, those who will be taking up the torch of our cooperative model and our agriculture.
They've taken a stand on the societal issues that concern them: Environment, climate change, animal wellbeing, pesticides… And their concerns are our concerns as well.
It is only together, with benevolence, honesty and transparency that we can work on these issues. We are well positioned and we have what it takes to do it. In fact, I would like to stress that Sollio Cooperative Group is ranked 104th among the 300 most significant cooperatives in the world according to the
World Cooperative Monitor's most recent report as compiled by the European Research Institute on Cooperative and Social Enterprises (Euricse) in collaboration with the International Co-operative Alliance (ICA). If we are recognised worldwide and after nearly 100 years of history, it is, for the most part, thanks to you that we have reached this point. Now that's something we can be proud of! As the old farming adage goes: Perseverance is the farmer's first virtue.
Cooperation is more than just our business model. It's a model for prosperity, for developing the future, and a way of life that lends a purpose to our everyday actions. When moving forward together, we will definitely go farther.