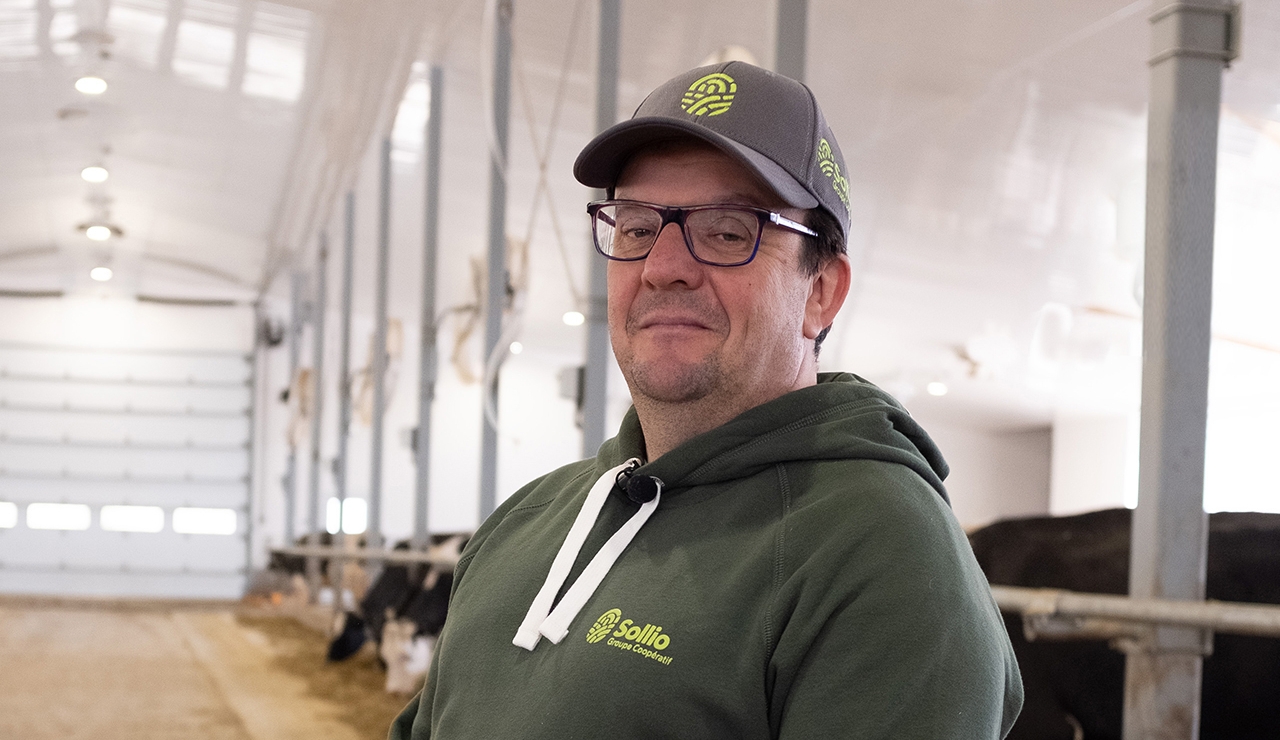 In my very first editorial in April 2023, I described the three major challenges facing us in the months ahead. The first is pork production in Quebec, and the profitability of its value chain. This is a serious challenge that concerns everyone involved in the Cooperative Pork Network.
The new marketing agreement for pork signed between Éleveurs de porcs du Québec and its buyers is a milestone on our path to resolving the crisis that has buffeted this critical sector of the agri-food industry.
The new agreement is excellent news! I am confident it will breathe new life into a highly dynamic industry known for its committed, big-hearted people.
In the words of Yanick Gervais, President and CEO of Olymel, the agreement will result in a "harmonious reduction" in Quebec pork production. The new agreement's price formula will improve predictability, he noted, while better distributing the benefits and risks associated with marketing among industry stakeholders. I for one couldn't agree more.
Processors and producers alike have been pummelled by the repercussions of the worst economic climate in the industry's history. But there has been a memorable bright light in these dark times: the many inspiring actions we have seen in support of our industry. We must not lose sight of the fact that pork is Quebec's second-largest agricultural sector, and its leading export.
Vallée-Jonction
The decision to close our hog slaughter, cutting and deboning plant in Vallée-Jonction, Beauce, was undoubtedly one of the toughest in the history of Sollio Cooperative Group. Our decision came in response to a catastrophic business environment throughout the global fresh pork industry. Our competitors around the world are experiencing the same headwinds of pandemics, labour shortages, unstable export markets, and rising raw material costs.
Olymel has implemented a number of optimization measures: reorganization of operations, reassignment of human resources to value-added activities, efficiency enhancements or cessations of operations at certain sites, sales of assets, and a reduction of over two million heads in Quebec and Ontario hog purchasing. The decision to close Vallée-Jonction was based on an in-depth analysis of all our slaughtering and processing facilities.
We understand that closing a plant with so much history, shuttering Nouvelle-Beauce's largest employer, and leaving the province's main pool of independent producers without their only regional slaughterhouse will have serious repercussions. But the difficulty of recruiting and retaining labour, the plant's landlocked location, and its age relative to our other facilities tipped the scales against it. Our hope is that this sacrifice will not be in vain, and that the industry, producers, and slaughterhouses will once again bounce back to long-awaited profitability.
Sollio Cooperative Group is going through a period of turbulence. Recent losses demonstrate just how critical our recovery plan is. The plan's purpose is to reassure all members of our cooperative network, in every region and every agricultural sector, that their cooperatives will continue to support their businesses and contribute to securing their future success.