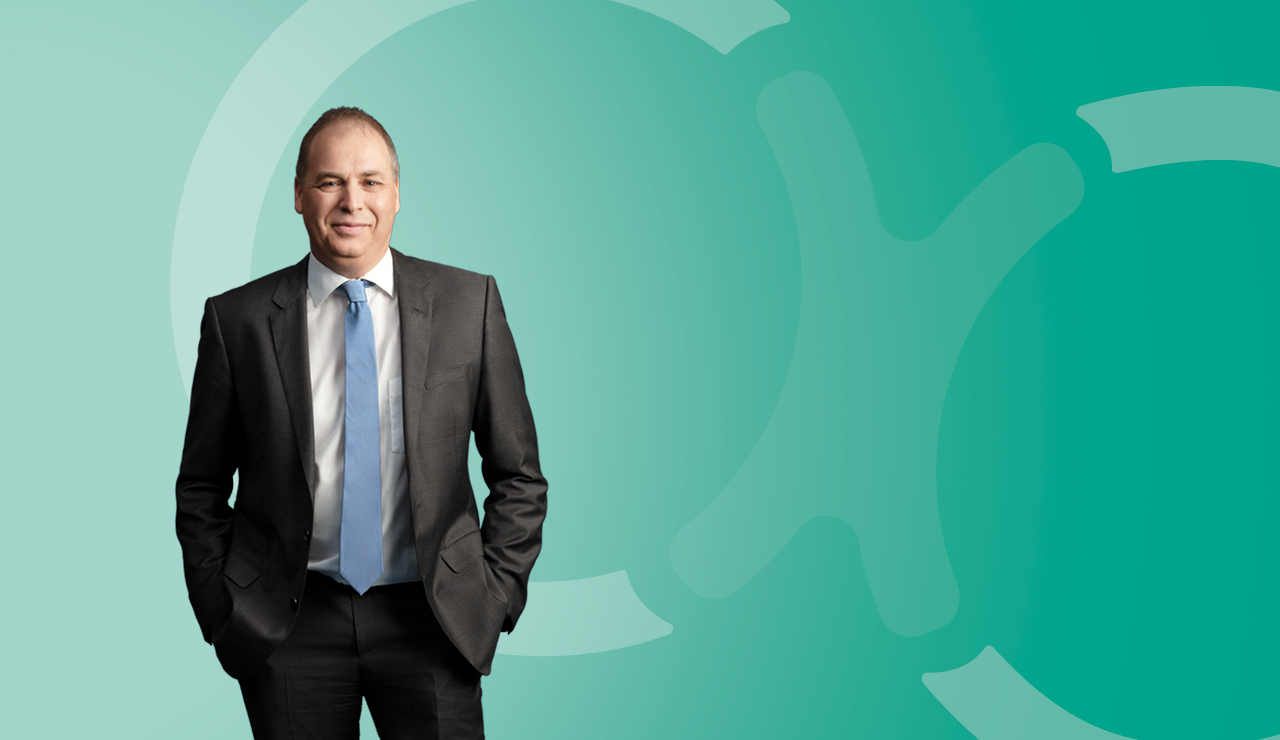 I've been wanting to talk to you about the goals set by the United Nations for a while now. And I thought this would be the perfect opportunity since the Quebec government announced its "Plan d'agriculture durable".
I mentioned these goals briefly during an interview that addressed the new strategic plan deployed by the Sollio Cooperative Group in this very magazine last September. Together with our three divisions – Sollio Agriculture, Olymel and BMR Group – we agreed on six sustainable development goals (as set forth by the U.N.) to be integrated into our strategic plan. These goals will impact the fight against climate change, decent work and economic growth, the end of hunger, good health and well-being, as well as responsible consumption and production.
It's obvious that, together, we need to search and find solutions to the various environmental and social issues. And that's why the Sollio Cooperative Group chose to clearly endorse these sustainable development goals, in black and white, as part of its renewed mission "to ensure the world has a sustainable future". A structured approach to corporate responsibility, one that all of our divisions are currently developing to follow through on this commitment. Our cooperative business model and our values have a direct connection with these comprehensive goals; goals that our network as a whole can stand behind.
Our cooperative model is a driving force for regional prosperity and contributes to the economic strength and development of its territories. This unique aspect is highly regarded by our members who, above all, wish to thrive in their communities.
Allow me to establish a parallel with the sustainable agriculture plan set forth by MP, André Lamontagne. The plan aims to reduce the use of pesticides, expand the preservation and health of soil, improve fertilizer management, improve water management and increase biodiversity. All in all, we want to feed Quebec while showing the greatest respect for the environment. Furthermore, we're continuously working on reducing agriculture's environmental footprint and establishing a relationship of trust between producers and consumers.
The government's plan focuses essentially on producers, research and the transfer of knowledge. In my opinion, this is the right path. More good news is that producers will benefit from financial support for improvements. And we need support to implement new practices in our businesses.
In fact, we are eagerly hoping that producers who choose to get the agronomical expertise from agricultural cooperatives (the largest employer of agronomist-consultants in the field) will continue to benefit from it while accessing new incentive measures. For us, and for me as president, but also as a producer, choosing a consultant must be left to producers who are better equipped to decide what's in their best interest.
Our agronomists are basically the drive belt of knowledge flowing into agricultural businesses. The amount of innovations and knowledge that has been conveyed by our network's professionals to our member cooperatives throughout the years is immeasurable and deserves to be implemented to advance every type of agriculture found in Quebec. Once again, feeding the world is part of our mission. Day after day, we contribute to Quebec's food self-sufficiency, but also to that of several other populations on the planet.
In terms of crop protection, the Sollio Agriculture division has been helping precision farming to evolve, mainly through its AgConnexion platform, which recommends the right product, at the right place, at the right time and in the right dose. As such, it will continue to work with producers in this field. The most recent pesticide usage reports show that there have been considerable improvements. This is proof that farmers are committed to maintaining the health of the population and their own land.
In my opinion, the government's plan for sustainable agriculture will become more efficient as it supports the economic development of Quebec's regions as well as our farmers, while it focuses just as much on food autonomy and agri-food exports.
Let's work together for a more sustainable future.