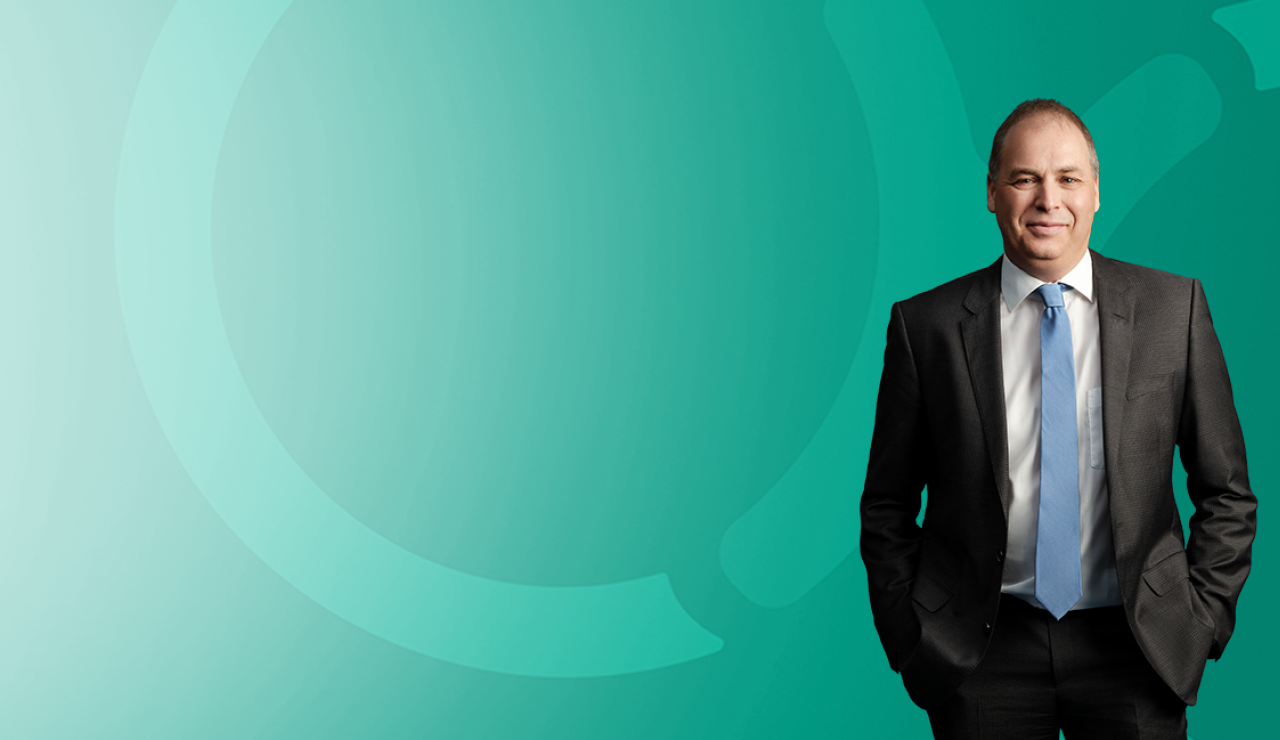 Cooperatives have the special distinction of being inconspicuous. Yet, haven't they repeatedly proven their efficiency, their relevance and, this bears repeating, their resiliency? Haven't they repeatedly demonstrated their significant cooperative advantage? Our economic success is irrefutable. Our social commitment is profoundly rooted in our DNA. Our values of honesty, equity, responsibility and solidarity are evidence of that. The former CEO of Rona and former guest member of Sollio Cooperative Group's board of directors, Robert Dutton, once said during the recent edition of Perspectives agroalimentaires, last April: "Values are actions, they aren't simply words, and otherwise they're pure bullshit!" Well said. Our road is paved with solid actions.
Nonetheless, we need to celebrate our good deeds, highlight them and make them known. We have had some impactful initiatives that had significant repercussions in the lives of the people in our communities.
In this respect, I am happy to announce that Sollio Cooperative Group has decided to launch a second edition of the "De nous à vous" campaign, an extensive chain of solidarity to which, in 2020, participated 17 affiliated agricultural cooperatives and several agricultural producers in 2020. Remember, this initiative resulted in a donation of $450,000 worth (market value) of foodstuffs to different food banks (18 in Québec, 2 in Ontario) as well as $100,000 in cash to organisations supporting those in need and who have been hit hard by the sanitary crisis. Several cooperatives and producers have already showed an interest in joining this new campaign to support our fellow citizens. And this makes me quite happy.
Additionally, our regional business partners and affiliated cooperatives continue to move forward. Vivaco and Avantis are two shining examples. Meanwhile, others are beginning to take shape, and they are Agiska and UniAg. The intention behind these partnerships is to implement efficient, flexible cooperative enterprises that are focused on your needs and determined to help your environments thrive.
Our Sollio Agriculture and BMR Group divisions are doing well and showing results that are contributing to the success of our network which allows us to share our collective wealth and participate in the development of our society. The purpose of our ad campaigns circulating in the media is to break our silence and gain the recognition we deserve.
I wish to remind you all of Gaétan Desroches' decision, the one our CEO announced last April, which was to retire this upcoming September. On behalf of all the members of the board of administration, our employees, as well as our member-cooperators, we wish to extend our warmest thanks for the exceptional work he has accomplished during his mandate as Chief Executive Officer, but also during his 40-year career within our network. Under his leadership, Sollio Cooperative Group will have pursued its growth and strengthened its position as one of Canada's foremost leaders of the agri-food chain and retail trade. I also want to take this opportunity to congratulate his successor, Pascal Houle, former CEO of our BMR Group division.
Our cooperatives and its network are in good hands. That doesn't necessarily mean we should put on our rose-coloured glasses. Not at all. We are realists. There are several substantial challenges ahead. The third wave of this pandemic is very concerning, as well as the Chinese market, which is almost entirely closed off to exports from our Olymel division, and affecting our financial results. In fact, at the time I am writing this editorial, if the labour conflict at the Port of Montreal doesn't soon end, it could also hinder our exports and the reception of some of our goods as well as result in more losses. That's not even mentioning the labour shortage!
Let's stay vigilant. Let's take care of ourselves, our families and our cooperative and agricultural businesses.
Enjoy the season!