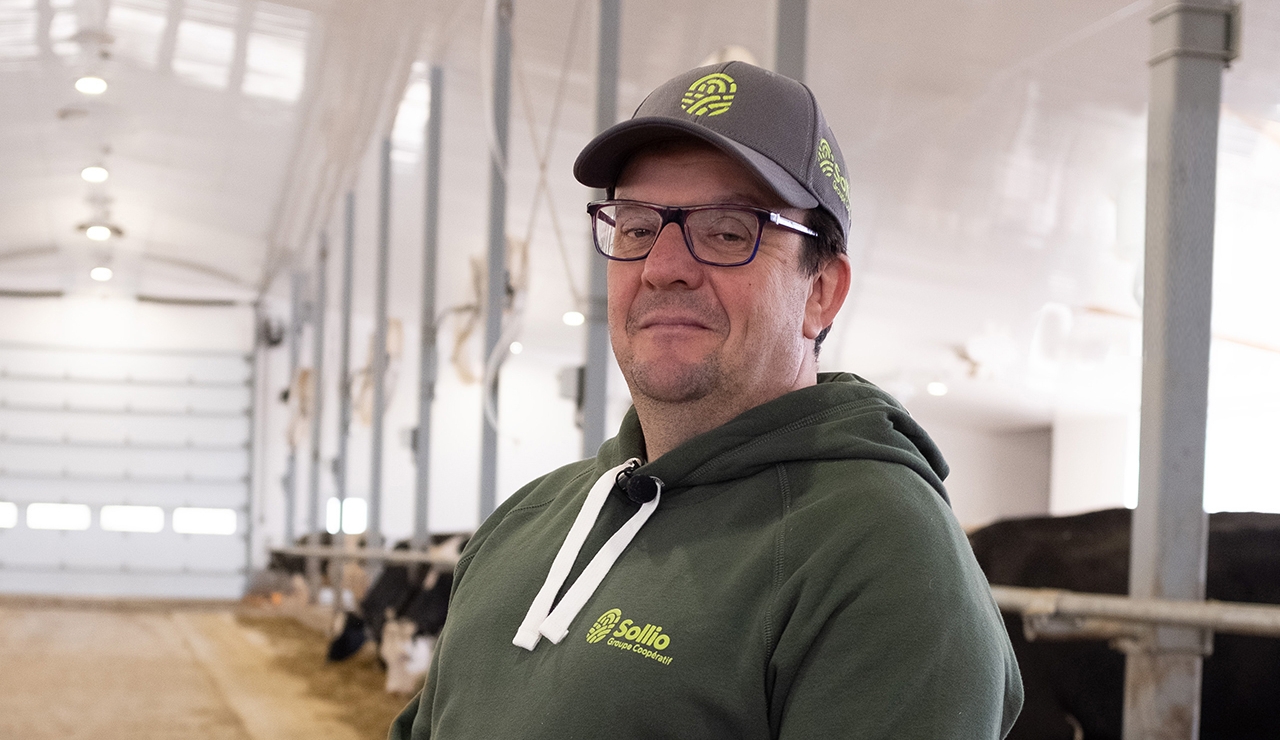 Fall is just around the corner. The harvests are coming in. It's time for a mid-year review. And I'm going to talk about our future priorities as a federation.
I'll start by saying that I consider our cooperative model to be a socially and sustainably responsible form of capitalism. And that means all of us joining forces, rolling up our sleeves, working tirelessly and adapting to remain profitable to create value for everyone and build a solid foundation for the next generation of farmers and people.
Two thousand twenty-three is a transitional year that will put Sollio back on a solid footing. Despite financial constraints, we are well on the way to restoring our profitability. Our joint efforts have paid off thanks to tremendous teamwork across our entire network.
The financial crisis we have experienced over the past two years has profoundly transformed our cooperative. Our external environment has evolved, and the dynamics we face have changed. What worked well in the past no longer guarantees success in the future, so we'd like to be better prepared to respond to the changing market context.
That's why we've embarked on a strategic planning process for the entire organization, including our three divisions, Sollio Agriculture, BMR Group and Olymel.
Our main priority in the coming months will be to continue improving our balance sheet while aiming for operational excellence. We are continuing to consolidate our assets and implement our plan to optimize and turn around our operations, which will give us the means to realize our ambitions and return to profitability. This will strengthen our value proposition to you as well as our positioning with your cooperatives.
That being said, performance in our business model and in our three divisions still needs to be achieved in harmony with our fellow citizens and the environment.
That's why our approach to corporate responsibility will also be a priority. Our commitment to a sustainable future is stronger than ever, which we feel is the perfect approach to take on the environmental and societal challenges we face. If we're to make any progress on these challenges, we will need strong collective action in both the agri-food and retail sectors. Sollio will play its unifying role in supporting and equipping all its members to help them reduce their environmental footprint, meet consumer expectations and adapt to climate change. We're working hand in hand with our three divisions to develop action plans for corporate and cooperative responsibility.
Let's be kind to nature—she spoils us with her abundance year after year, sometimes more and sometimes less. As we often say, the land is the bread and butter of farmers, which is why we encourage best practices. This planet is on loan to us, and we have a duty to pass it on to the next generation. Let's care for it as our ancestors did before us, so that everyone can make a living from a job they love.
For one hundred years, we've been the guardians of the cooperative heritage and its working model. It's up to us to protect and strengthen them for our regions and farming families. As the past leads the way to the future, we'll be there to help you turn challenges into opportunities. We will also continue to be active and vocal in spreading awareness of the conditions with which farmers need to contend to do what we have chosen to do in agriculture. Let's continue showing solidarity, generating value for our communities, feeding people and ensuring a sustainable future for the world.
Finally, let me remind you that Co-op Week 2023 will take place from October 15 to 21. It's a wonderful opportunity to celebrate our values and our unique, promising model.