Wishing you all a Happy or Happier New Year!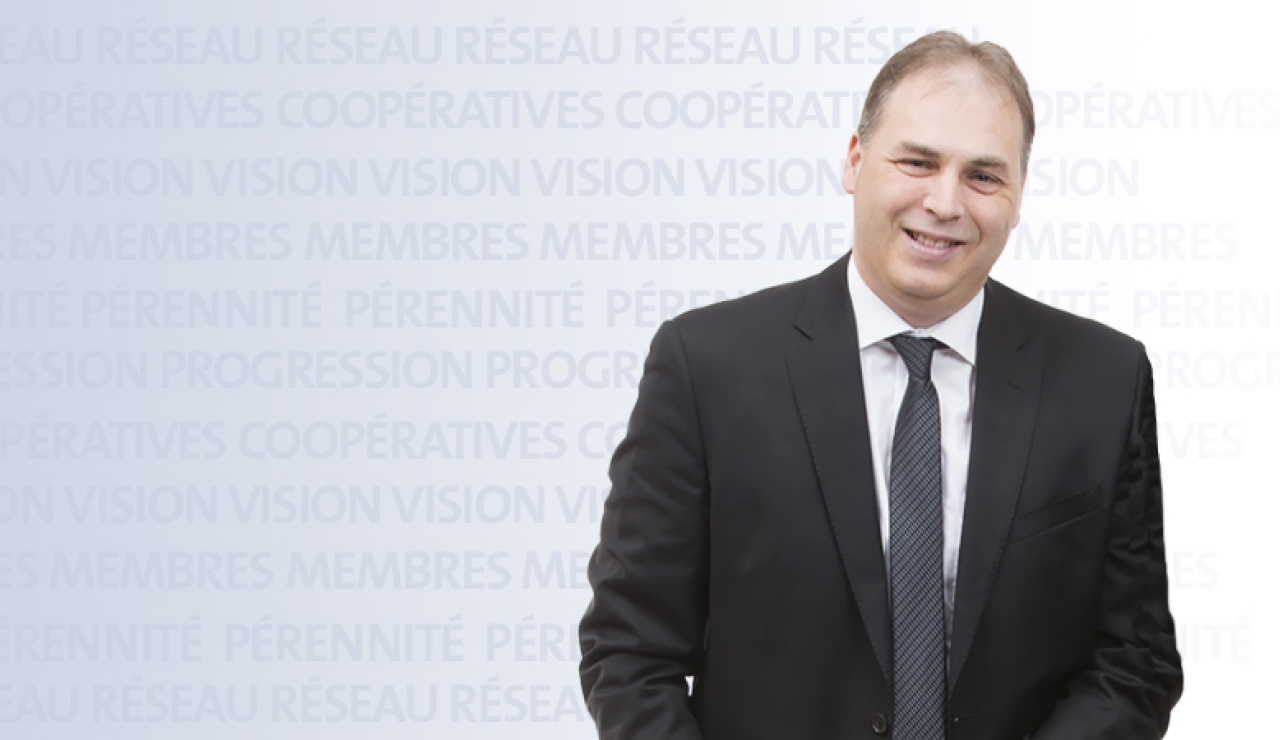 There are times when bad news never stops coming. Sometimes the roof collapses; and sometimes the sky is falling! Let's just say that 2019 had its share of challenges and unexpected events that were quite stressful to say the least. In our line of work Mother Nature always has the last word. June was unusually cold, drought perfectly described July and August, early frost fell upon the fall, and strong winds, rain and snow soon marked the start of winter. And to top it all off: right in the middle of harvest as we were drying our grains, CN workers went on strike and a shortage of propane ensued.
Harvest results have been devastating. Yields were highly disappointing and quality, well, was lacking. The coming year will be financially difficult for many of us. And that's not even considering the emotional distress such a challenge will bring!
Having said this, I also have to stress the positive elements for our network, particularly at year's end, elements that will have repercussions for years to come. On November 5 of last year, La Coop fédérée was pleased to hear that China was lifting its embargo on pork meat, which had led to significant losses for the company. This was excellent news for the pork industry. China is a promising market and a major client for Olymel. This news, along with the Competition Bureau of Canada's green light for us to acquire F. Ménard, will open new business opportunities for us all.
Despite this breath of fresh air, the farming industry is experiencing profound changes. Our business sector keeps getting more and more complicated: new technology, customer expectations, climate change. That's why La Coop fédérée needs to increase and improve its commercial dexterity and develop new partnerships here and abroad.
According to the Bank of Canada, there will be two leading trends to look for in 2020: the impact of foreign politics and consumer and business debt. We need to focus on a strong and viable direction for the company in the long term. La Coop fédérée is deploying all of its energy to lead the implementation of a prosperous network of regional cooperatives that is connected to your reality.
The market is pushing for better performances. Our farms have less and less room to manoeuvre. The number of farmers is also falling. As for the size of our farms, they're trending in the opposite direction and getting bigger and bigger. Digital technology has reached full momentum. Government support is decreasing. And in this context, farm and cooperative procurement strategy depends on critical mass. Purchasing and offering agricultural inputs in quantities sufficient that will let us take advantage of scale economies to strengthen our relevance and improve our performance.
Consolidating our cooperatives is the Network's core strategy. Project Vision 2020, which was created to ensure our collective future, is well under way. Its results are conclusive. We are creating wealth. Our Network continues to grow and is positioning itself where it's important for you
The 300 million dollar investment announced October 30th by the Caisse de dépôt et placement du Québec, Fonds de solidarité FTQ, Fondaction and Desjardins Capital into La Coop fédérée reflects this reasoning.
The investments are in the form of preferred shares, and the funds invested will be remitted to La Coop fédérée's social capital. The products of this subscription will be used to finance acquisition projects and capital investments for La Coop fédérée and its divisions. Such an investment from renowned institutions is a sign of faith in our organisation and in the cooperative business model.
The agri-food industry is being recognised as a sustainable driving force of the Quebec economy and our businesses, with the strength of its 120 000 members, contribute to the prosperity of every region in Quebec and Canada. We have a great story to tell, and we need to share it.
I wish you all a good (a better) year in 2020, one that meets your expectations and ambitions.