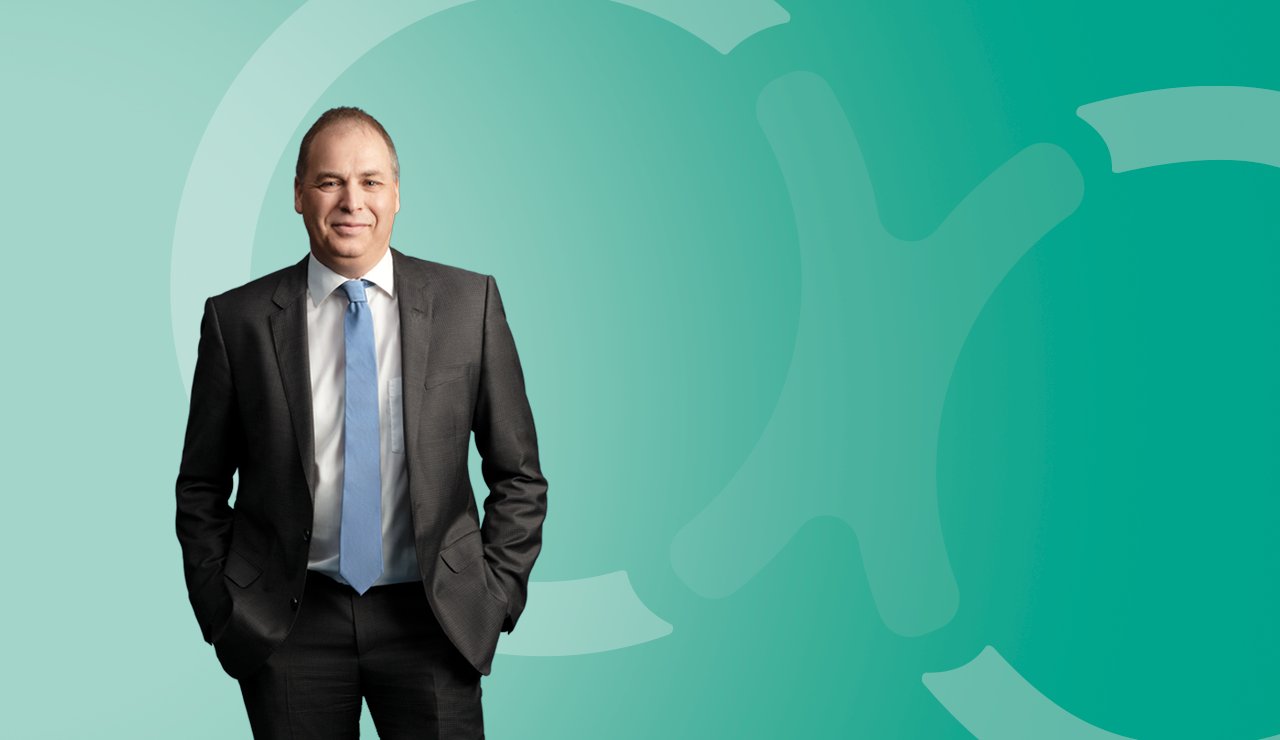 We are in the middle of a major heat wave as I write these lines, and it's only mid-June! It's really hot outside, and very, very dry. Our crops are hurting throughout the province. Hay yields are rather disappointing and concern is growing among grain farmers and fruit and vegetable producers. And yet the season seemed to be headed for a good start. Sowing season seemed promising and conditions were basically perfect, which gave us hope for a great summer – particularly after the 2019 season, which was more than a little stressful. You and I both know that Mother Nature always has the last word. Let's hope that when you read this editorial the weather will be more agreeable.
I believe resilience – the ability to get back on one's feet, to recover in times of adversity – is a distinct characteristic of our network.
The support provided to our regions, in economic and social terms, is another element that sets us apart in addition to being a powerful tool for development. The last two editorials I wrote dealt with solidarity. And I can't help but write about it again with great satisfaction. And this is why!
The COVID-19 pandemic impacted a large number of our fellow citizens, and many had to resort to food banks to get by. Our mission is to feed the world. Now more than ever is the time to give them our support.
That's why Sollio Groupe Coopératif has launched the From Us to You initiative with great pride, 17 of our network's agricultural cooperatives have chosen to take part and donate more than $550,000 worth of foodstuffs and cash to organisations dedicated to helping those in need throughout Quebec and Eastern Ontario. The following cooperatives have joined forces in this act of solidarity: La Coop Agrilait, La Coop des Montérégiennes, La Coop Agriscar, Novago Coopérative, La Coop Alliance, La Coop Parisville, Avantis Coopérative, La Coop Purdel, Citadelle, coopérative de producteurs de sirop d'érable, La Coop Sainte-Hélène, La Coop Comax, La Coop Saint-Patrice, La Coop Covilac, La Coop Unifrontières, La Coop La Patrie, VIVACO groupe coopératif and La Coop des Fermes du Nord.
Of the abovementioned amount, foodstuffs from our region with a market value of approximately $450,000, will be donated to Fédération des Moissons as part of the Food Banks Quebec and Easter Ontario, and to Cuisines solidaires de la Tablée des chefs. These foodstuffs will be purchased from agricultural producers who are members of the cooperatives that have joined us in this collective effort and then redistributed throughout their respective regions. The
Greater Montreal area, which has been by far the most affected by COVID-19, will receive $200,000 worth of Olymel products and $10,000 of maple products from Citadelle. Organisations will use these food donations to make up nutritious and diversified food baskets that will then be given to those in need; we want to provide support so that we can best meet the needs of our communities and help ensure food security for the population.
In addition to these food donations, some $100,000 in cash will be given to various organisations that embody our values and our roots, organisations such as Au cœur des familles agricoles, Les Petits Frères and Association des jeunes ruraux du Québec.
The positive feedback we are getting about this wide-reaching chain of solidarity our network has implemented is a testament to our existence and our mission. Let's not forget that solidarity is one of the fundamental values of the cooperative model. And with From Us to You initiative, our network has once again demonstrated its commitment to the community, its resilience and relevance.
Wishing you a great summer… and rain!