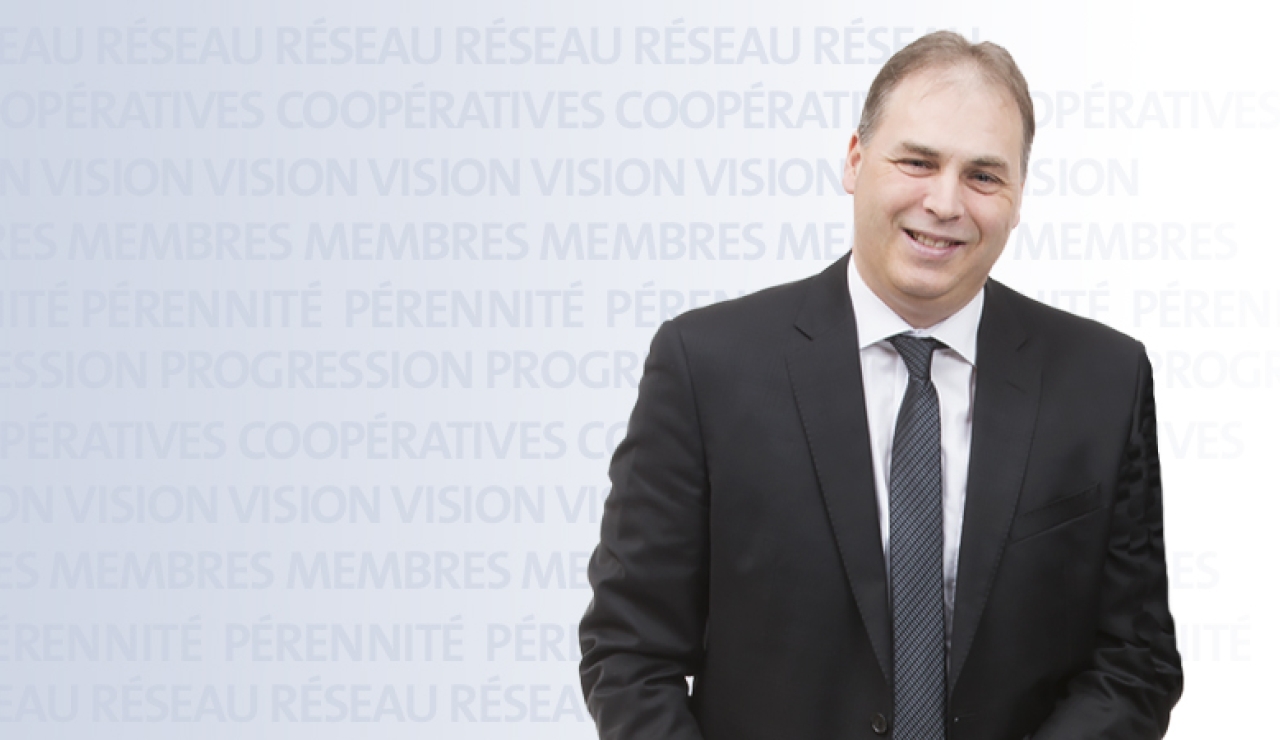 The old adage is that travel shapes youth. That is indeed true. But you don't need to be young to travel; or to learn from your journeys. My trip, where I traveled with the network's presidents and general directors to Manitoba, Saskatchewan and Alberta last September 7 to 13, is a perfect example. What was most enjoyable about this trip was to see how many business partners in western Canada are proud to be associated with La Coop fédérée. And how much they appreciate the added value represented by being a member of an organisation as large as our own to support them through their development.
Our journey through western Canada was one of discovery that provided us all with a global view of our organisation. It was also a great opportunity to strengthen relationships, to make contacts and to reinforce cohesion within our network. The relationships that we build between presidents and general directors have an immeasurable worth. For example, everyone understood why the animal production sector of La Coop fédérée acquired Manitoba's Standard Nutrition, we all understood that it was the plan for the future of animal feed.
A little farther West, in Red Deer, Alberta, where Olymel's flagship operations are located – a modern and efficient pig slaughtering plant – we met with employees who were obviously proud and happy to be working there. In this part of the country La Coop fédérée enjoys a solid reputation. Another point of interest was the United Farmers of Alberta cooperative, with which we have a relationship. We were able to take a peek at one of their most modern and recent hardware stores, the latest trend. Inspiring!
The partnerships we entered into with local entrepreneurs in these three provinces are bearing fruit. We brought them our expertise as multinational players and back-store support: input procurement; environmental management, IT solutions, human resources. That's how they can focus more and use all of their deftness on what they are best: The development of their businesses, remaining at the forefront of technology and maintaining a relationship of reliable trust with their producers, staying connected to their world and their community.
Travel serves to re-examine our convictions and our values, and they take us out of our comfort zones. Knowing other cultures is deeply enriching and helps us put things in perspective.
La Coop fédérée did not act as conqueror when it began developing in western Canada. Nor did we plant a flag and dictate our work methods. Quite the opposite, we depended on collaboration, mutual assistance and sharing. We have a lot to learn from our friends from the rest of Canada. They evolve in different markets where each has their own regional specificities. .
Among our many other stops, there was Sharpe's Crop Services, a fertilizer distributor that we have in Saskatchewan, and a visit to a potash mine that took us down 3,400 feet underground. Impressive!
The shift is towards consolidation and the creation of value chains, rejecting isolation; a shift that creates wealth for our agricultural businesses. We are also feeling the repercussions of our acquisitions elsewhere in the country
We know the immense potential western Canada presents and there is room for many different ways of doing things. If we're not there, others will be.
La Coop fédérée is the strength of a pan-Canadian collective action. Sollio Agriculture is establishing business partnerships. Olymel is acquiring businesses. Groupe BMR has uncovered hardware stores willing to take on its banner. Our reach goes across nine provinces. We are acting coherently to foster the prosperity of farming families.
Travel shapes us all. And there is more to come.
Wishing you a fantastic fall and fruitful harvest!