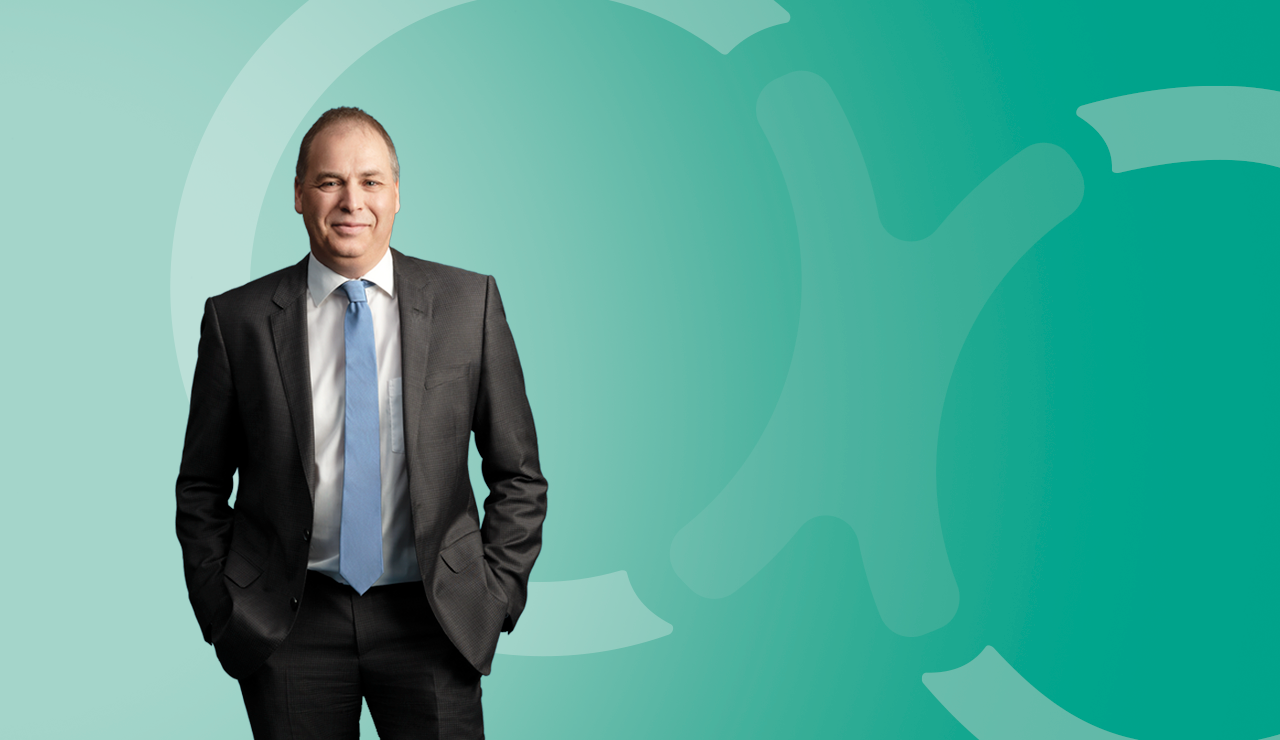 I chose "United we Stand" as the title for my last editorial. This month I want to reiterate my conviction that solidarity is truly the cornerstone of our network and our actions. Solidarity strengthens value chains because it takes into consideration every person's needs as well as their contribution.
When faced with adversity, we just roll up our sleeves and put our nose to the grindstone, which is what we have always done. Our divisions are hard at work, and Sollio Agriculture, Olymel and Groupe BMR are sparing no effort to alleviate the repercussions of the current COVID-19 crisis on their employees and agricultural enterprises.
Farming families are counting on us and we are there to answer their call through mobilisation and a strong commitment to help. True to our core values and mission, we are operating responsibly and with great compassion.
However, our priorities extend beyond farming families. We are responsible for feeding the world. Several of our fellow citizens also need help. And we will support them. Sollio Groupe Coopératif, cooperatives within its network and member-producers joined together to create an emergency fund that will allow them to make significant cash and foodstuff donations to food banks, as well as certain organisations.
From the beginning of this crisis, we've been able to maintain an ongoing supply of foodstuffs. The entire bio-food industry is hard at work feeding the population, and quite commendably I might add, but several businesses from the agrifood sector are suffering. Our governments have declared their support for our sector, which they have deemed essential since the start of this pandemic. The support measures and the programs that have been announced are greatly appreciated and, from our point of view, constitute a step in the right direction. However, as in many other sectors of activity, the needs of our sector are critical and must be adequately supported by boosting assistance programs in a targeted and flexible fashion. We will have to deal with this virus and all of its repercussions for a yet undetermined period of time.
So it is within this context that it has become vital to stimulate recovery and to review our business models. In this respect, the agrifood sector can play a crucial role in the economic recovery and it is important that we be heard. As a cooperative model, Sollio Groupe Coopératif proposes concrete solutions to support agricultural producers, food processors and our regions. We are a major economic player and job creators. Sollio Groupe Coopératif's member-cooperatives encourage the redistribution of wealth throughout Quebec. Our vision of an economic recovery has five key points: Increased productivity, greater food autonomy and exports, improving regional vitality, fighting climate change, and placing greater value on front-line workers.
We are powerful actors of change, we create value, we support the next generation to encourage and ensure the continuity of agricultural businesses. And we need to be proud of that.
Over its nearly 100 years of history, Sollio Groupe Coopératif has come out of multiple crises. Our history is proof of our resilience. We will come out of this one together, stronger and more united.
Continue to take care of yourselves and your loved ones and together we will do what needs to be done to come out of this crisis!