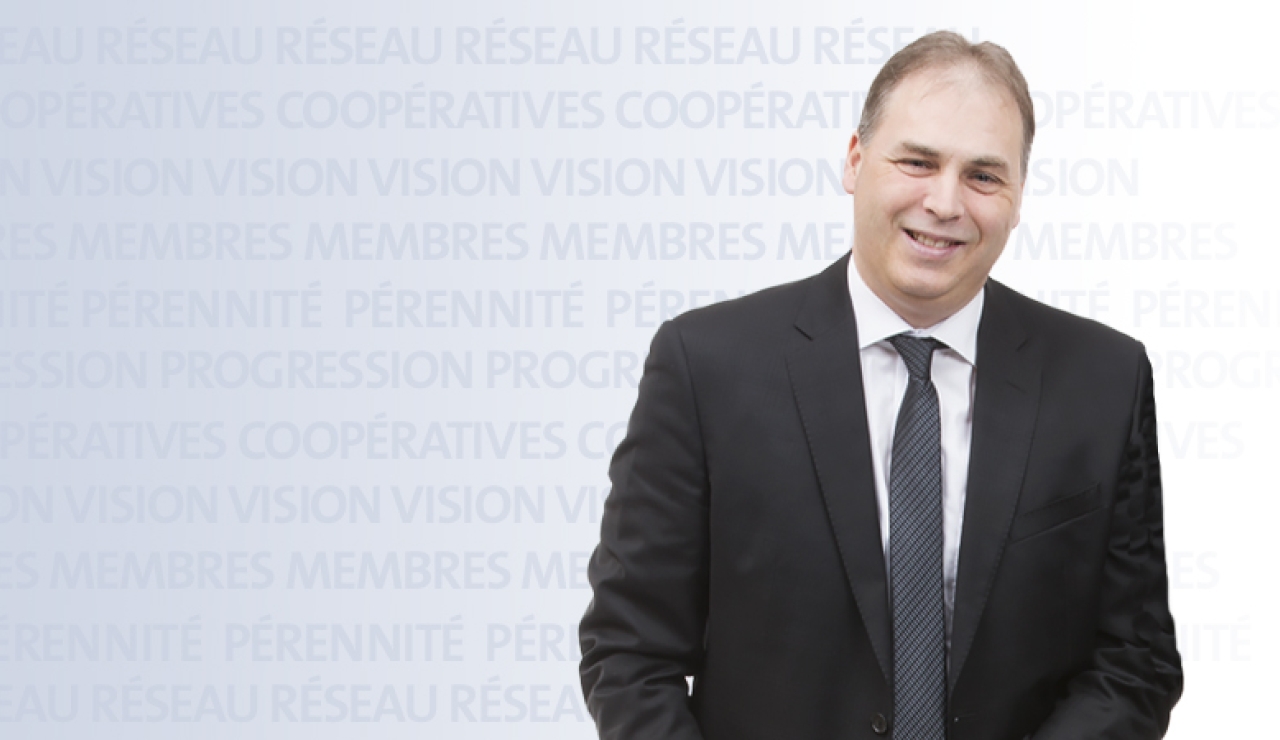 There was this album called Dehors novembre (Get out November), by the band Les Colocs, that came out some 20 years ago in 1998? It was a great album too. However, in this particular case we should be saying: Too soon September!
Here we go again; it's back to work, back to school and back to everything else. Our kids are going back to class, our harvests are filling up our silos and soon our parliamentarians will also be going back to work… with federal elections at our doorsteps.
Rest assured, I won't be debating Canada's next government come October 21st. However, I will talk about governance.
I doubt you'll be learning anything new when I tell you that your network is undergoing a transformation. Truth be told, our network has been undergoing a rejuvenation process over the past few years.
We have modernised our infrastructures, there have been cooperative mergers, new business partnerships, market development and significant investments in digital agriculture. These are all substantial challenges and the enthusiasm we bring to taking them on is just as considerable. We do it all for you, to serve you better so that we can improve the cost-effectiveness of your farms and our network.
Our business model encompasses business, cooperation and governance; they go hand in hand to ensure that we are going forward together.
In other words, as we develop our business we need to make sure cooperation and governance are not negatively impacted. That's why we've begun to reflect upon our governance as a means of continuous improvement.
Not long ago, a former administrator with La Coop fédérée was telling me that the two highest buildings in most small towns were the church and its steeple and the cooperative mill. Furthermore, the cooperative's president would often lean back on a picket fence and chat with members about the weather or whatever was on their mind, the good and the not so good. It was a way to take the pulse of the community. To which I responded that picket fences were basically a thing of the past. We need to find other ways to communicate with our membership. We need other means to build a connection and start a conversation, to make the mechanisms of our associative life evolve. Network ambassadors are an excellent way to make that happen.
Who are these ambassadors? They are members of our cooperatives, just like us. They are men and women, young and not so young, all working and evolving in different agricultural businesses. Members who will ensure, through this role they have accepted to take on, that our membership has a strong representation in regional cooperative instances and within La Coop Fédérée and facilitate the efficient flow of information from the ground up.
Through the merger of cooperatives, La Coop Network's Vision 2020 project promises greater stability for its businesses. However, what will become of social cohesion within these extended structures? If we distance ourselves from our cooperatives and we no longer know our neighbours, how can we maintain a feeling of solidarity and mutual assistance?
Ambassadors will be the driving force to mobilise the network's strengths to ensure the existence of a cooperative reality that is deeply rooted in the community. You are invited to contribute to this participative governance. To find out more, read all about it in this issue of your magazine (page 42). You'll find testimonials from several of your fellow members who willingly accepted to take on this challenge.
I wish you all an excellent harvest and some interesting conversations!