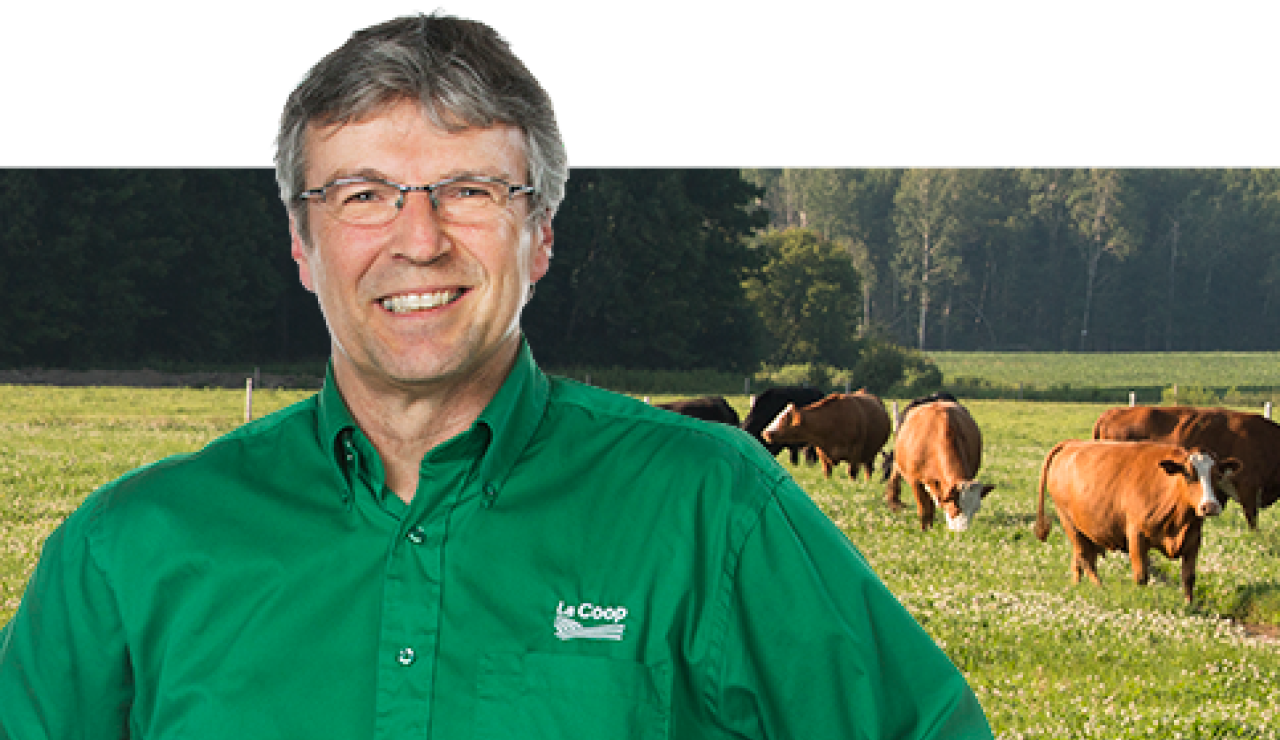 Are you worried about the state of the planet? So am I. When reading what's being circulated on the subject we might be inclined to believe that we've gone back to the Crusades or even the Inquisition! It's all about quickly finding those responsible and destroying them! Among the guilty are obviously beef cattle farmers, these huge GHG producers!
How can beef farmers not feel some level of guilt, especially when they know that, according to FAO, world beef consumption is set to rise 35% by 2050? What should be great news has turned into a heavy burden.
To follow up on my previous editorial (July 2019), here are a few other elements to ponder.
2020-2050 Challenges
The world's human population will be increasing by 1% every year for the next 20 years (source: United Nations) regardless of the demographic scenario envisioned. The number one challenge will not only be to produce enough food, but to effectively feed each and every human being on a daily basis throughout that time period.
The second challenge is that we will need to do this while simultaneously improving the health of the earth's ecosystem. Since most transportation uses fossil fuels which produce a lot of GHG, we will have to limit the impractical travel of foodstuffs.
The third one, with few exceptions, is that the final product of almost every crop yield (ex.: corn) requires time-sensitive mechanical harvesting and involves wide-scale efficient storage structures to ensure the product is available all year long.
If all three of these challenges are taken into account, cattle production is most probably not part of the problem but part of the solutions. Let me explain.
Food Bank et al
First, unlike some crop productions that can only be grown under certain conditions and at specific latitudes, beef can be raised almost anywhere on the planet. Furthermore, cattle production requires very little fossil fuels, equipment and well water per kilo of produced meat that ends up in the consumers' plates.
Second, during the last phase of its breeding, a young steer is worth about one ton (dry material base) of processed food or industrial sub-products, which would have a hard time finding takers anywhere else: brewer's grains, gluten feed, ethanol grains, downgraded root vegetables (too big, too small, too crooked!), etc.
Third, cattle are very efficient grazing animals for lands that aren't conducive to other types of crops yet are stable ecosystems with excellent carbon sinks. Properly managed, these large herbivores take part in the nitrogen and carbon dioxide cycle: 70% to 80% of all nitrogen consumed is immediately reapplied to the soil, and the grassland starts the plant growth cycle once again (photosynthesis resumes and carbon dioxide is used again).
And finally (a taboo subject?), beef are a four-legged food bank with undeniable qualities: mobile storage structures that require very little maintenance, no massive time-sensitive harvest necessary, they quickly compensate for meteorological vagaries (such as large-scale drought) that regularly occur and are impossible to predict. A single North-American steer carcass represents the equivalent of over 800 meals – and that doesn't even include recycling unconsumed products into animal feed, such as pet foods.
Will the "Great Inquisitor" be able to get its ultimate guilty verdict against beef? Let's hope not. However, the best defense is probably… to defend ourselves! Not through emotional arguments and not by convincing others of their misconceptions. Maybe, when the opportunity presents itself, we should simply state a few facts that introduce a flip side of the issue and let people make up their own minds.
That's basically what I try to do as often as possible.
Talk about it!