Are Young People Cooperators?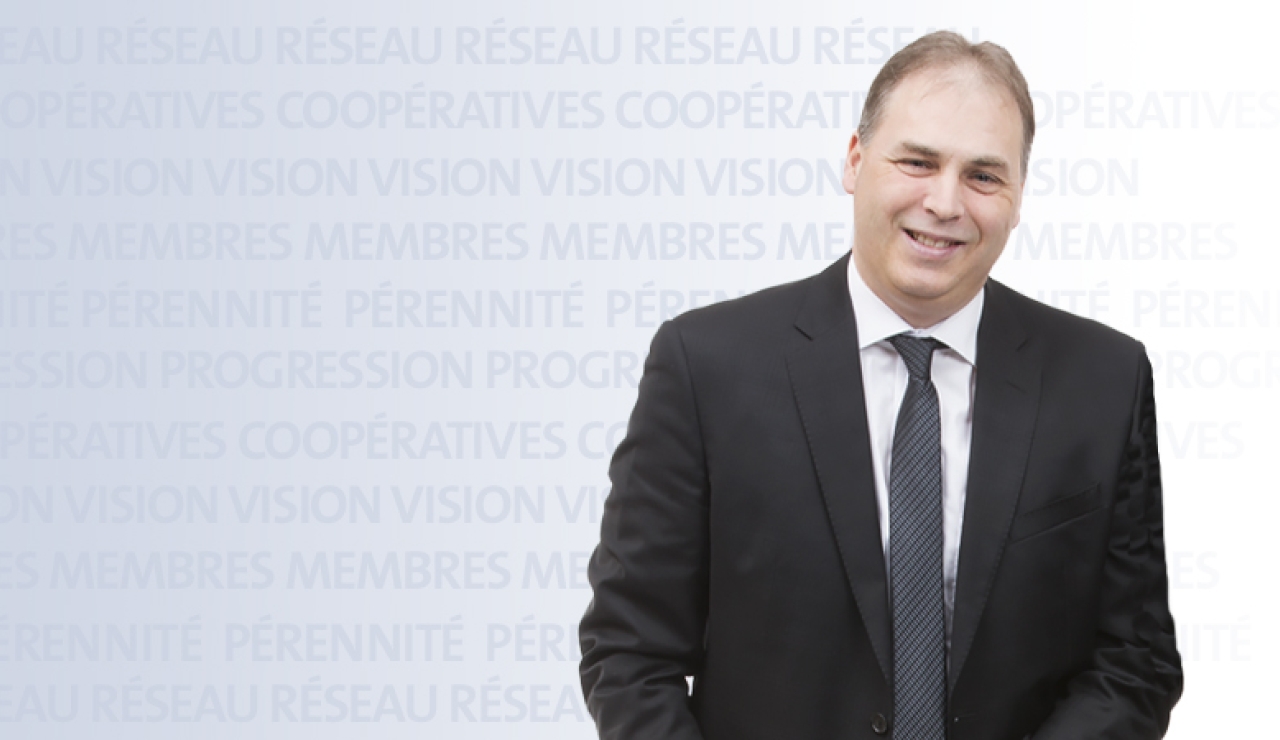 I often ask myself that very question when I look at the next generation of agricultural producers: Does the Coop network appeal to young producers? Is the next generation different from all of its predecessors?
The answer is yes and no. The new generation of producers is expecting management advice, the most up-to-date high tech information, expert consultants who can analyze their business' production data and help them make decisions, a solid business supplier, digital communications and prosperity for their communities. In fact, according to a short survey conducted during the annual meeting last February, the primary concern of member-farmers in our network was the economic vigor of their region.
This leads me to another question. Can La Coop fédérée and its network live up to these expectations? I know we can because we have so many assets: Training programs, financial support, technology, services, know-how, performance, etc. All of which are available to each and every one of our producers, from coast to coast. After all, we are the biggest agricultural network in Canada.
One of our many assets is our Fonds coopératif d'aide à la relève agricole (FCARA). Young farmers who participate in this fund can go a long way, and some of them even become sitting members in our organisations. Think of David Mercier, Jean-Philippe Côté and Marc-André Roy, members of our board of directors, they have all benefitted from FCARA at one point or another in their careers. As for the network, there is a growing number of elected members who are benefitting from their participation.
Participants in FCARA develop an even stronger interest in our network thanks to the experience they gain from it and the training they are offered, such as courses on cooperation. And that is encouraging! And so was the survey conducted by the Conseil québécois de la coopération et de la mutualité, which revealed that the values held high by young people are a perfect match to cooperative values. However, young people don't seem to make the connection between our values and theirs. In other words, we're going in the right direction, but there's still work to be done!
And what about La Coop Establishment and Farm Transfer Award, which is now in its 17th edition? The whole purpose of the award is to commend young entrepreneurs.
What else could be done to be more in tune with the upcoming generation? How can we satisfy them? By increasing our presence and by showing them who we are and how we can support and encourage them in the attainment of their goals.
Many young people have staked a position on the societal issues that concern them: The environment, climate change, animal well-being, pesticides, etc. And they want to know where we stand on these same issues. They expect transparency. They highly value trust and integrity, just like we do. .
Let me say it again: We have so many assets. We have a considerate nature. In essence, we are borrowing the land from future generations and that's why we pay so much attention to what we are doing, day after day.
We need to communicate with the next generation; to explain our raison d'être, our values, and our history. The causal link that connects us to members is not merely an economic relationship. It is a relationship between people, a connection that includes emotion, dialogue, listening and awareness.
La Coop fédérée wishes to take a stronger stand on several issues that affect agriculture and the public. Our experience can actually enlighten debates.
In 2022 we'll be celebrating our 100th anniversary. This presents a great opportunity to become more well-known, to increase the public's awareness of our existence, especially among young people. We need them. We need their ideas, their energy and most of all, we need their trust.
Enjoy the summer fellow cooperators!