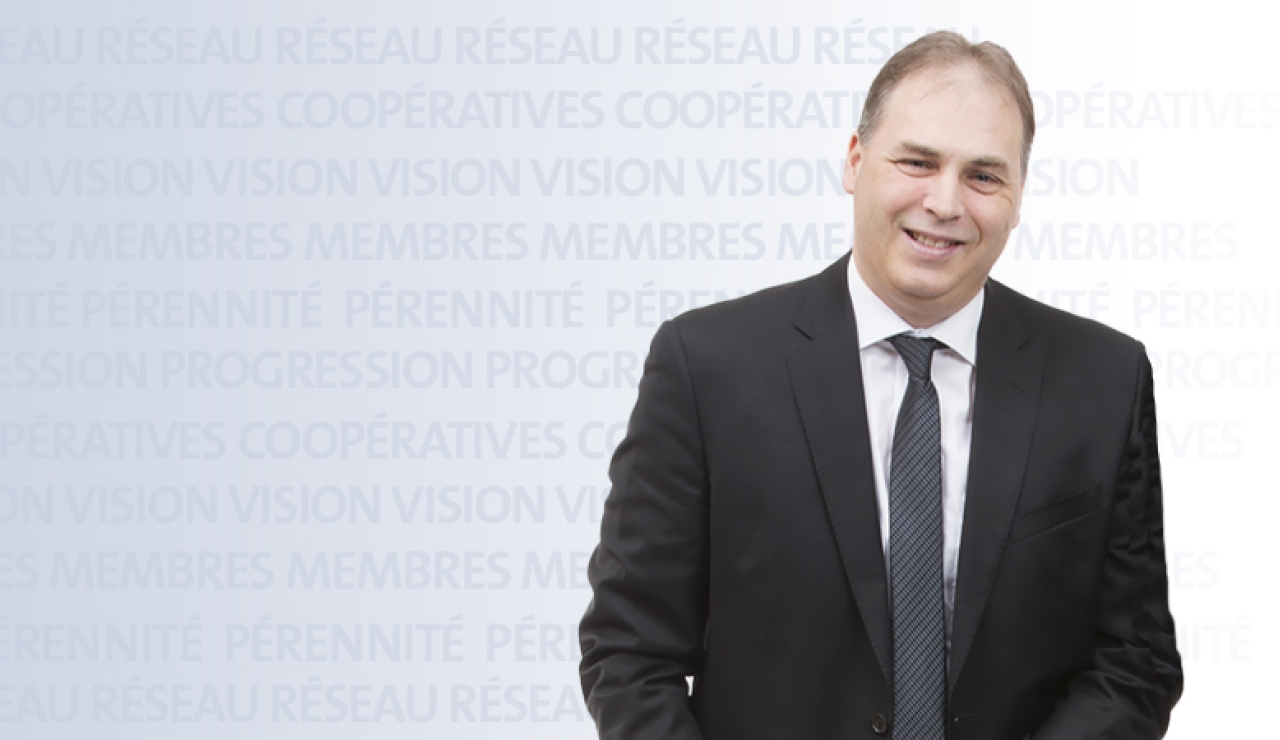 Over the past year, the Board of administration has been carrying out an exercise of strategic thinking to define a model for "La Coop fédérée de demain". The planning process focused on main orientations, such as growth strategy, financial model governance, dividends, talent and brand image. In this editorial I will concentrate on governance, but also on membership, which our cohesive force is greatly dependent. And this force, this strength, is you. It's all of us!
Our business model is the model for the future; and it is being increasingly cited as an example for its resilience, its longevity and its capacity to create wealth. The 2018 fiscal year for La Coop fédérée, for which results were announced during the general annual assembly February 28th, is proof of that fact. The surplus generated by our three divisions (Agriculture, BMR and Olymel) are allowing us to view the future with confidence.
The general meeting was an opportunity to look at governance mechanisms and models to be implemented to ensure the sustainability of La Coop fédérée and its network as well as the loyalty of its members, in addition to limiting the risk of demutualisation. In fact, the majority of the assembly voted in favour of some of these concrete measures.
I believe these measures will help ensure an optimum mobilisation of the network to safeguard an even stronger and more global cooperative reality.
Our renewed governance will also come from the transformation of our network, something you all know about and with which you are all experienced. The Vision 2020 project – whose objective is to consolidate our cooperatives into strong, regional entities that are more closely associated with La Coop fédérée as part of partnerships that are connected to the reality and needs of agricultural businesses – is going well. Such regional partnerships will engender greater prosperity for agricultural families.
We are implementing our growth strategy with your needs in mind; the kind of growth that comes from strategic acquisitions and partnerships all over Canada.
This expansion will not be at the expense of our cooperative values. They must be re-evaluated within the framework of these new partnerships. How can we encourage greater acceptance of members, especially outside Quebec, where a large part of our growth is coming from? Cooperative values remain fundamental to every one of our actions. We are here for you, listening to you.
Tomorrow's producer will be the pillar of our membership growth. What do young producers want? More management advice, business expertise, help in making decisions; they also want to do business with a company that is technologically advanced and to communicate digitally. For every single point mentioned, we are there.
Our business model also responds to an even more fundamental element. We are a key player in regional wealth; we contribute to the economic development and vitality of communities. This particular uniqueness is highly regarded by our members who, above all, want to prosper in their own community.
Are we ready to support tomorrow's producer? Without hesitation, my answer is yes! However, we need to adapt and to transform because producers are doing just that. We also need to constantly develop our competitive advantages. We are on the right path.
I believe that the younger generation is a target audience that is open to our culture, to our cohesive force. I believe in them.
In conclusion, and on another issue, I wish to congratulate the minister of Agriculture and Agri-Food Canada, the Honourable Marie-Claude Bibeau, a Quebecker as well as the first woman to ever be nominated to this post. It is with great pleasure that we offer her our full support in issues that concern us.
Happy springtime!