Chronicles
/
Food for thought
Regaining the Collective Feeling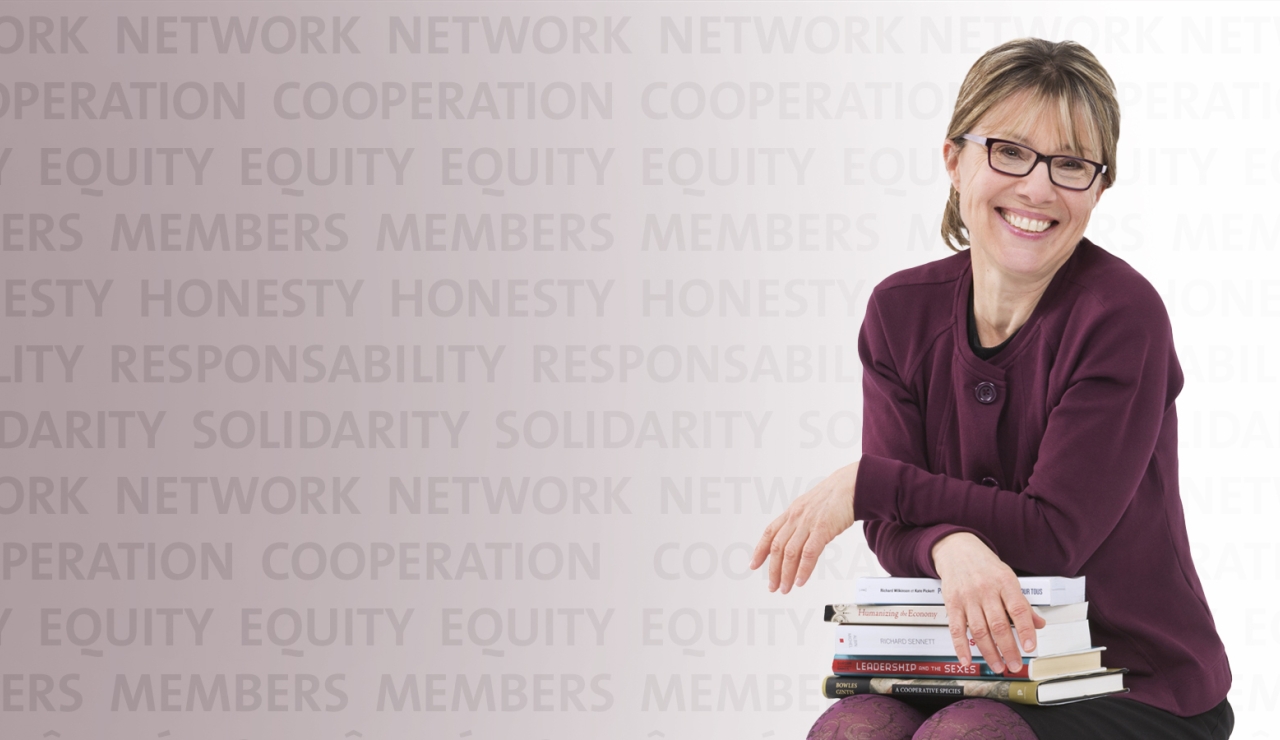 We live in an era characterised by individualism and identitarian closure. An era where everyone demands the freedom to act as they will and are willing to join any kind of subgroup if it is willing to join them in asserting their differentness: Race, religion, gender… Out with the idea that we are all part of a single human community!
There have obviously been too many misapplications carried out in the name of the collective. Communist regimes are one example; they never reached the height of their promises, which left plenty of room for a reenergised liberalism. But the collective may have been put out to pasture a little too quickly. In her book titled "On Fire", journalist and Canadian activist Naomi Klein reflects upon the climate emergency and describes with great clarity the huge challenge it now presents because, she explains, awareness of the issue before us comes at a very bad time. To illustrate her statement, she mentions the theory of the flaw of adaptability.
The flaw of adaptability is a critical state in which animals require a resource that is essential to their survival but its availability no longer corresponds to their time of need. Let's not forget that in the natural process of co-evolution, the animal species that are favoured are those whose reproduction period coincides with the moment their food resource is most abundant. There is a finely attuned synchronisation that has been occurring throughout the centuries. And now that global warming has come to disrupt this elaborate and unending synchronisation by introducing a life-threatening time lag, plants are flourishing earlier and quicker than before and are no longer available at the most crucial moment.
The flaw of adaptability is present in several species of animals. It goes without saying that there could be dramatic consequences for the survival of such species. And this is where Klein sets up her parallel: Faced with climate urgency, humans also find themselves lacking the skills to adapt. The difference is that, for us, it's not based on biology; it has its basis in culture and history.
According to Klein, the necessity to fight against climate change and the means undertaken by humanity to do so efficiently are two entirely asynchronous events. We literally considered the stakes at hand back in the 1980s when we were preparing to deregulate the whole world and the very idea of the collective was deemed suspect.
Yet, a collective issue requires a collective response. This view is also shared by Joseph Stiglitz, winner of the Nobel Prize for Economics; he is calling upon strong action to avoid the climate disaster we are currently heading into. "We will have to think and act more globally. Nowadays, this feeling of global identity is too uncommon," wrote Stiglitz in his book Making Globalisation Work.
Not much to be happy about.
How then can the collective feeling be revived, the sense of a 'global identity' required to implement promising solutions? How can humanity be united? Is it even possible? Political leaders can't seem to agree on anything. As for corporations, in spite of their efforts towards social accountability, what truly drives them is satisfying their shareholders.… Can we not dream of a citizen movement that, just like a united melting pot, can be capable of aligning every continent's driving forces into the same direction?
What appears to me to be as close to this movement as possible with a unifying potential is the cooperative movement. According to recent estimations, it is 12% of humanity – ordinary citizens, like you and me –, who make up this great movement, united under the International Co-operative Alliance (ICA).
The cooperative movement carries with it collective values and is present and active at every level and across all continents. It would therefore seem to me that it is well qualified to embody the unified voice which the world badly needs.
Let's get this straight: The cooperative movement will not and cannot save the world on its own. However, by promoting its collective leadership and humanitarian ethics, it could certainly embody this global identity that we absolutely need to regain if we want to implement real solutions to this climate emergency.