Cattle Raising and 2020 (Part 1)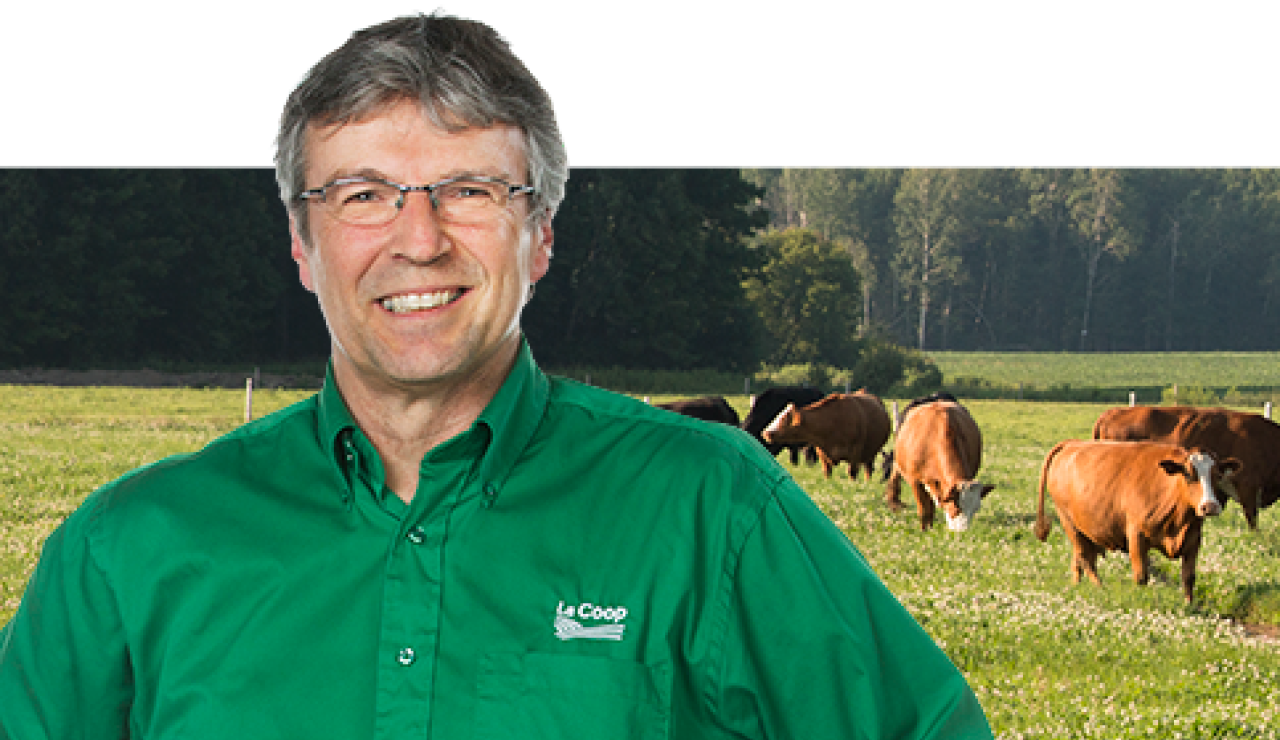 January 1st, 2020: 20 years after the infamous Y2K bug… that never happened! Good news: heavy worldwide demand for beef should increase by 3.1% per year between 2020 and 2025. (Source: Drovers, February, 2019)
However, we would have to live on Mars not to feel the pressure that cattle raising will be feeling over the next five years, we are facing a multitude of issues such as the next generation of farmers and labourers, cost-effectiveness, beef and greenhouse gases (GHG), anti-species and vegan rhetoric, etc.
These last elements present a huge challenge. Interestingly, they also present certain paradoxes. For example, beef falls into the "Caution: Methane" category… even if their pastures make up ideal carbon sinks. Then again, why is there veggie 'meat' and Beyond Meat®?
Regardless: Agriculture, including cattle raising, has an obligation to ensure, in the short, medium and long term, that it can feed an every-increasing population. Through this editorial I am proposing five elements to consider as we face these new challenges.
True or False?
Ttotal production of GHG has increased since 1990. False. GHG peaked in 2005; the current combined production of Mexico, U.S.A. and Canada has fallen to 1993 levels. (Ref: United States Environmental Protection Agency 2018, Environment Canada 2018,

INE/SEMARNAT

2018)
In 2010, agriculture produced nearly 14% of all GHG (CO2 equivalent). True. In fact, the quantity of GHG produced by agriculture has basically remained unchanged since 1990, despite a more than 20% increase in world population. (Source: WRI & FAO, 2014)
To replace all beef proteins by plant proteins would eliminate 100% of all methane production, which is the most produced and most damageable GHG. False, false and false. Beef produces 16% of the world's methane, to which is added methane produced by wild ruminants and 30% is generated by anaerobic fermentation, primarily in rice paddies and hydroelectric reservoirs. (Source: Wikipedia) In fact, CO2 that comes from fossil fuels, industrial processes and deforestation represent 75% of all GHG. Methane obviously has a greater greenhouse gas effect (25 times) than CO2, but much smaller (298 times!!!) than nitrous oxide, the kind of gas that is naturally released when the soil is worked to produce a large number of plant proteins! (Source: Manitoba Eco-Network)
Sending beef to pasture = less food for humans. False. In 2000, Russell and Gahr determined that 5% of all solar energy captured by the globe's biomass was actually available for human food and beef was not really in competition with humans since a large number of them are fed by grazing on land that is often unsuitable to other types of farming.
Indigenous prairies would fare better if we took away beef. False. In January 2019, a magazine named Cattlemen reported comments made by Mike Roberts, owner of the Waldron Ranch Grazing Co-operative, in Alberta: "In fact, without the work done by beef, buffalos or fire, these vast natural pastures would be destroyed. More than 30 years ago researchers fenced a section to keep ruminants from entering and grazing. The accumulation of dead weeds choked everything out, and all that was left was moss and a few plants here and there. The difference is like day and night on the other side of the fence where cows were allowed to graze and do their work."
The issue is quite a bit more subtle than what we usually hear, don't you think? In my next editorial I'll be writing about the same topic and touch on the four-legged food banks and anthropomorphism.
Let's talk about it!