Chronicles
/
Food for thought
The Great Cooperative Debate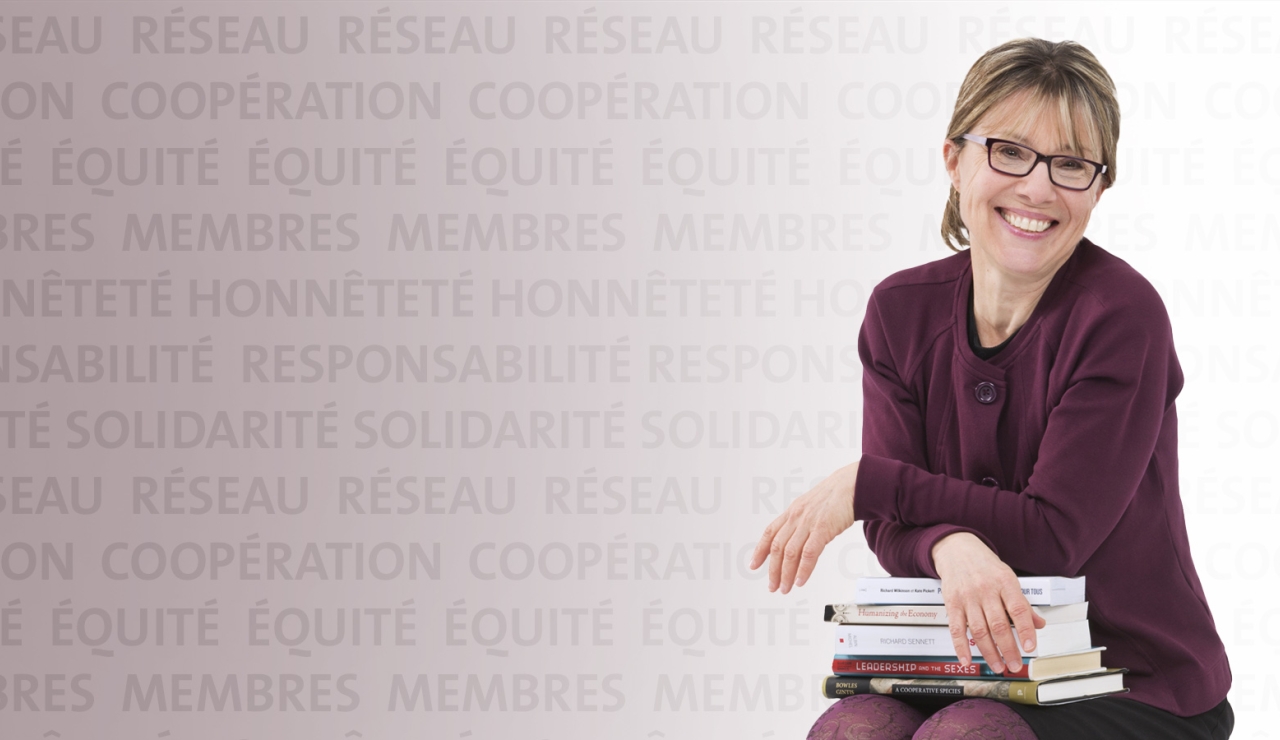 Coop de France, the federation of French agricultural cooperatives, represents some 2,500 cooperatives and generates 86 billion Euros annually. It's an imposing economic force: 40% of all agrifood in France is produced by their cooperatives. Last year, the organisation wanted to gauge the pulse of the network's member cooperators. They also wanted to check on the adequacy of cooperative specificities in terms of society's new expectations, such as environmental urgency, business models and the younger generations' commitment.
It is under the designation of "The Great Cooperative Debate" that a vast consultation was launched through regional meetings and as well as an online survey where nearly 5,000 members and employees of agricultural cooperatives responded. Coop de France shared the results of this extensive consultation last December during its national convention.
First, a few impressive numbers: 82% of members would recommend membership in a cooperative to a young farmer, and 77% believe that the cooperative model meets the challenges of the future. What an incredible demonstration of confidence! Furthermore, 90% of employees would recommend a job in a cooperative to a young person, and 87% believe that cooperation is a way to meet the challenges of tomorrow!
So, I said to myself… looks like employees are more appreciative of cooperatives than their members! Indeed. I've often felt that I valued the Coop network more than its member-farmers. But that may be normal. For an employee, the cooperative is an essential part of their day-to-day activities, from morning 'till night. It's a very close relationship. A fact demonstrated in another of the consultation's outcomes: 7 out of 10 members feel very close to their cooperative compared with 8 out of 10 for employees. This is a perfect rendering of the potential inherent to cooperative employees to become ambassadors for the cooperative movement, especially if time is taken to explain the cooperative distinction.
On another note, the great French debate also provided member-farmers with an opportunity to clarify their position on pesticides. Almost half consider the overall rejection of pesticides as a sign of progress, which leads Coop de France to state that farmers are not against restrictions being applied to the use of pesticides. However, they question the development and deployment of alternative solutions.
In fact, the question of governance was deemed to be a significant issue for the future of the agricultural cooperative movement. First, the issue of proximity and its corollary, in other words "the feeling that their voices count", was one element that attracted attention. The consultation revealed that one third of their members believed that their voices weren't really being heard. A certain level of cohesion will undoubtedly be needed within the network. Furthermore, the question of associative life incited a lot of reaction. Two axis of priority were established by participants in the consultation: Training of elected members (which, they said, should be mandatory) and the renewal of their mandates (which should provide greater access to network governance for young people and women).
Basically, the great cooperative debate was an opportunity to start an open and honest dialogue within Coop de France. This approach is a demonstration of management's level of maturity; they listened to their members and were ready to hear whatever they had to say, the good and the not so good. That is perhaps where the strength of the cooperative network lies. In its ability to ask questions of others and of itself, and in its openness to differing points of view. In this most natural of approaches, they, as a group, explored the challenges they will be facing and are willing to commit, in good faith and each at their own level, to improving their practices to ensure the continuity of their livelihoods and the vitality of their association. The cooperative distinction is all of that… and so much more.